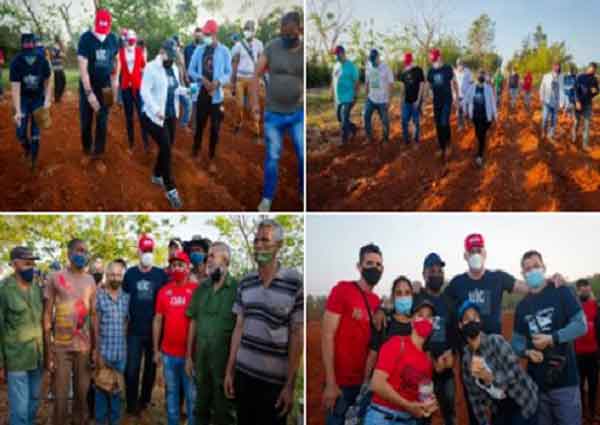 Cuban President Miguel Díaz-Canel congratulated the Young Communist League (UJC) on its 60th anniversary and the José Martí Pioneers Organization on its 61st.
Havana, Cuba.- The President recalled on Twitter the production activities in which he participated Sunday with a group of organization members in salute to the founding date.
"Congratulations, and thank you. For the inspiration and the joy. Being young is an attitude," he added on the social network.
The head of State also shared a phrase from the historic leader of the Cuban Revolution, Fidel Castro, about young people and their role as followers of the political-social process that the Caribbean nation defends.
Earlier, the island's Communist Party (PCC), of which Díaz-Canel is the First Secretary of its Central Committee, also celebrated the UJC.
"Lots of health, energy, love, spirit and creative resistance to continue making Revolution, to continue forging the justest society possible with you as protagonists of the present and the future. We believe in you," the political organization published on Twitter.
Since last January, the leadership of the youth organization has carried out an extensive program, which has included bringing the new generations closer to passages of Cuban revolutionary history.
Fidel Castro created the UJC on April 4, 1962, a year before the same date the José Martí Pioneers Organization had been constituted. (RHC)