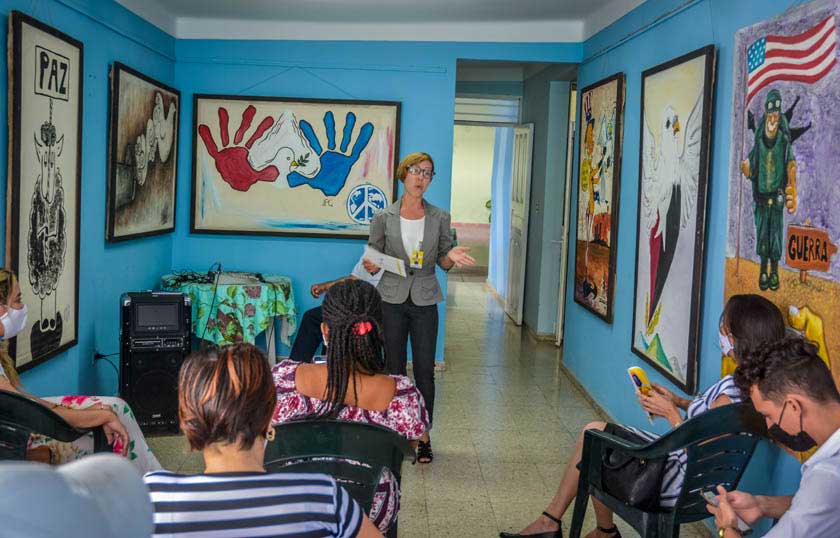 The Ultrasonido National Radio Festival Online began in Las Tunas this April 6 with the aspiration of renewing the traditional ways of doing radio. The event, which runs until the 9th, proposes an approach to acting in the media, the testimony genre, and humorous programs.
Las Tunas, Cuba.- From the Casa de la Prensa, a small group of radio creators and members of the Hermanos Saíz Association (AHS) welcomed the hundreds of competitors and those who from the network of networks followed the live broadcast through Tiempo21Cuba, the Facebook page of the digital site of the Radio Victoria station.
Aliuska Barrios Leyva, director of the Radio System in Las Tunas, highlighted the opportunity for exchanges between creators and greeted those who are paying attention to this event in its fourth edition.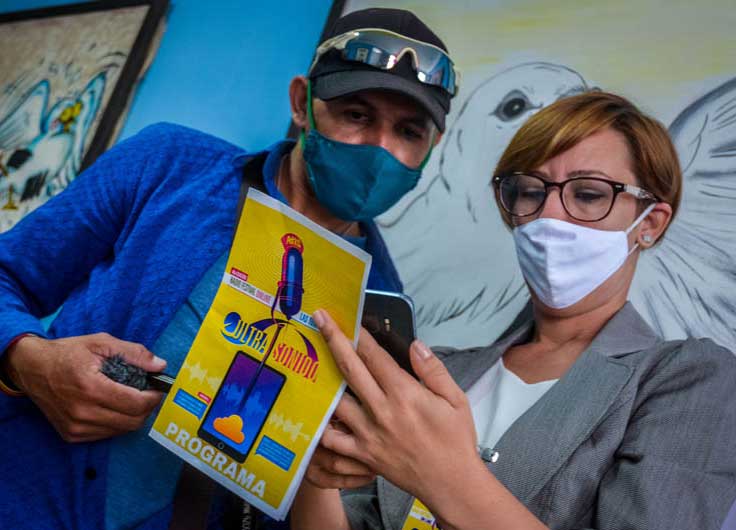 On Tuesday, from 3:30 pm until very close to 5:30 pm, the Ultrasonido magazine will be broadcast through Radio Victoria frequencies and in real audio on the Internet. The program proposes listening to the competing works, interviews with competing artists, and reflections of the members of the jury.
Wednesday's program of the event includes, in the morning, two online panels: "Acting on the Radio and good humor: experiences in Cuban sound art" and "Testimony on the Radio: anatomy of a genre;" while the afternoon reserves the second transmission of the magazine dedicated to the performance in the media.
Thursday, April 8, includes the theoretical event with the participation of four papers, all from this geography; meanwhile, on the 9th, the awards and the closing ceremony will be held.
A total of 129 works from nine provinces - Pinar del Río, Havana, Artemisa, Mayabeque, Villa Clara, Camagüey, Santiago de Cuba, Guantánamo and the local headquarters- compete in the event in three modalities: varied programs (58 spaces), news section (67 journalistic works) and presentations (four investigations).
Sponsored by the Hermanos Saíz Association (AHS) and the Provincial Radio Directorate, Ultrasonido has an official site: www.ultrasonido.cubava.cu; while several digital platforms like Facebook, Instagram, and YouTube offer constant updating around the event, in which tradition and modernity converge.