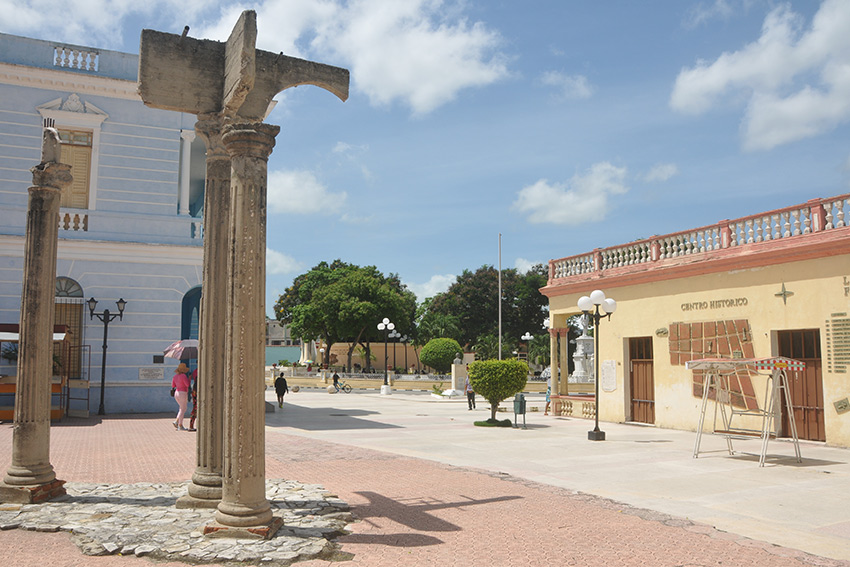 This morning, the activities for the Cuban Culture Day were officially inaugurated in the vicinity of the Provincial Museum, the old building that is already 100 years old.
The program includes several outstanding moments, designed to celebrate besides the centenary of the aforementioned edifice, the 225 years of the founding of the city, the 60 of Fidel Castro's speech Words to the Intellectuals, and the 35th anniversary of the Hermanos Saíz Association (AHS).
The Palabra Viva oral storytelling event (Live Word), held until this Monday entirely on social media networks, was among the most important events.
The proposals of the Municipal Concert Day will also converge through the digital platforms on these days, as well as the meeting "Las Tunas has its guaracha-son." Panels, documentary exhibitions, literary clubs will be held too; and the 4G collective expo, an exhibition that will star Jesús Vega Faura, José Manuel Mayo, Luis Antonio, and Liz González, representatives of four generations of plastic artists from Las Tunas.
The 17 years of the José Martí Art Instructors Brigade will be celebrated too; as well as a special gala on the night of the 18th, for the birthday of the AHS; and the Nicolás Guillén information center will open, in the Huellas cultural center.
The program is, in the opinion of the organizers, quite comprehensive and when you go through it, you discover the enormous effort of the creators, many of them convalescing from the COVID-19 or marked by significant emotional consequences, like most of Las Tunas inhabitants today.
But even so committed to the success of this significant celebration and the concrete contribution that each one can give, so that Culture, the one that saves, continues to set the path of who we are.