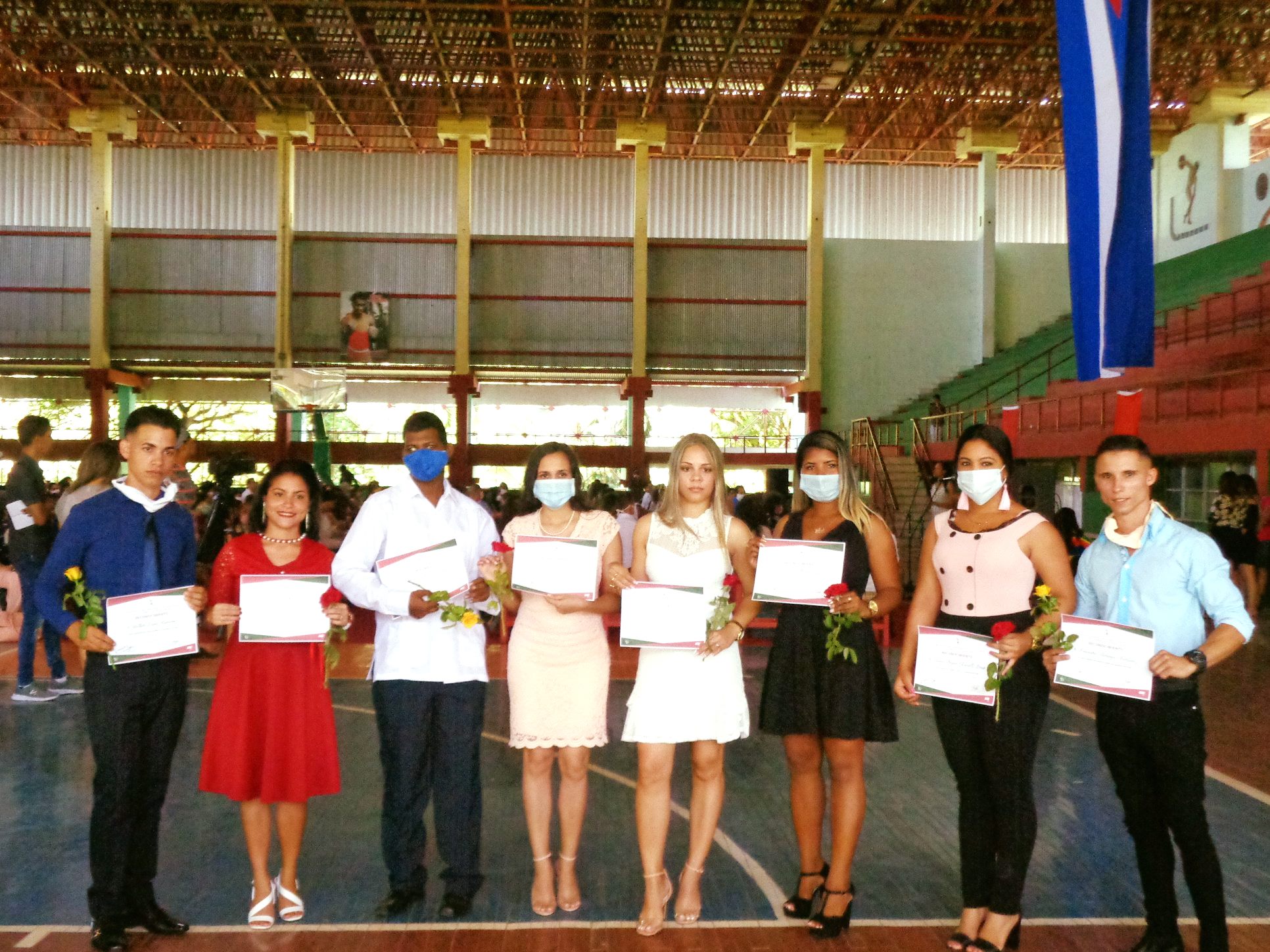 With the delivery of degrees from the faculties of Social and Humanistic Sciences and Education Sciences of the University of Las Tunas (ULT), the graduation cycle of Higher Education in the province concluded on Monday.
Las Tunas, Cuba.- More than 1,800 professionals from the fields of education, literature, engineering and medical sciences will join working life in the coming month of September and will contribute to local development.
Due to the health situation caused by the COVID-19, this year the traditional mass celebrations were not held.
From July 20 to 24, the Zoilo Marinello Vidaurreta University of Medical Sciences paid tribute to its graduates in their municipalities of origin, and the University of Las Tunas organized the ceremonies in different stages by faculties.
The centers of higher education in Las Tunas contribute to society this year 285 new teachers, 15 social communicators, 492 doctors, 67 graduates in Nursing, 30 jurists, 68 stomatologists, 75 technicians in Nursing, 100 graduates in Physical Culture, 126 technicians in Pharmaceutical Services , 60 accountants and economists and a hundred engineers, among other specialties.
The culmination of studies of the current promotion was carried out in a very unique context, marked by the impact of the pandemic. More than 3,000 medical science students were linked for several months to active inquiries in the communities, to detect positive cases of the disease. For their part, the youth of the ULT joined food production, detachments of popular support, isolation centers, information processing in health command posts and the digitization of the consumer registry, among other tasks.
The Board of Directors of the University of Medical Sciences extended congratulations to new professionals and their families through social media. The message states that graduates leave a written page in history in the center "that they will surely continue to enrich with the commitment of the duty accomplished in future tasks with their performance."