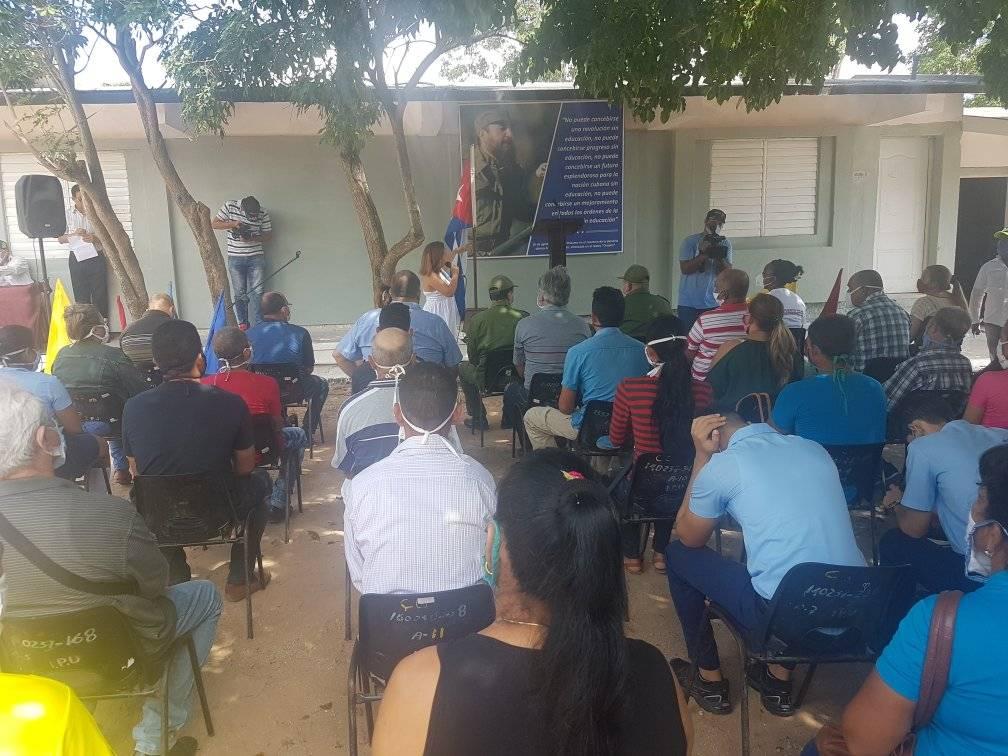 Thanks to an investment process that included the comprehensive rehabilitation of the center and the expansion of four classrooms and a room for teachers, the Calixto García Íñiguez urban pre-university institute (IPU), in the municipality of Puerto Padre, now exhibits optimal conditions for the resuming of the school year.
Las Tunas, Cuba.- This work, of great social impact, offers capacity for 491 students and 60 teachers. The construction work responds to a claim from the President of the country, Miguel Díaz-Canel Bermúdez, who on his first tour of the province noticed the high enrollment of the IPU and the overcrowding in the study rooms.
The recently completed classrooms have all the necessary furniture and one of them will be destined to the University College, where selected eleventh grade students will receive their training for the pedagogical careers.
The investment demanded more than 150 thousand pesos and is another achievement that is materialized thanks to the land tax, in order to solve the claims of the people with the result of the efforts of the town itself.
Nílser Piñera, provincial director of Education, assured that in greeting to Fidel's 94th birthday, more than 50 repair works in educational centers have been completed in the province, of the 65 planned for 2020.