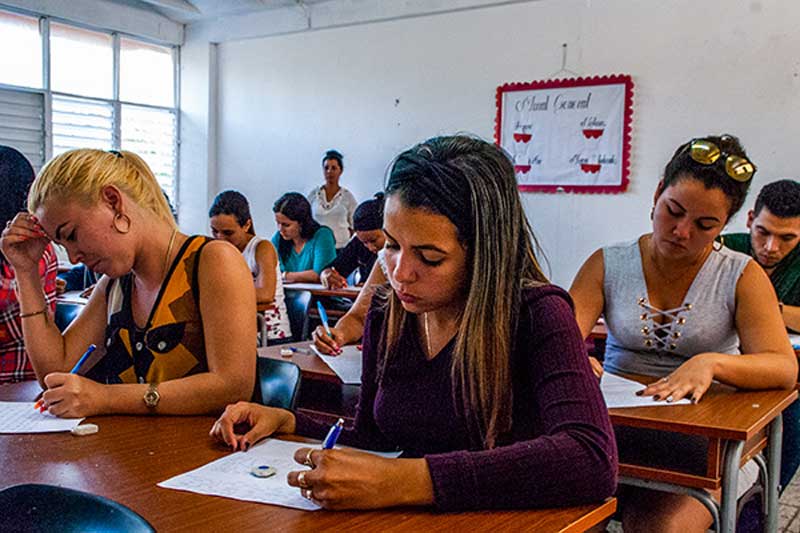 The undergraduate education at the University of Las Tunas is developed in a solid way and with favorable results that impact on the enrollment, which exceeds the seven thousand 400 students.
Las Tunas, Cuba - The results come from educational strategies designed according to individual and collective needs and potential, which favors the fulfillment with quality of the objectives outlined in the professional model.
According to Vice-Rector's Office for Professional Training in this institution, the pedagogical work is implemented from the base with the guidance of the main teachers of the academic year. In addition, the differentiated and collective nature of the methodological work is highlighted as positive factors; the adequate integration of the academic, labor and research components, and a level of student satisfaction with the quality of the teaching staff that exceeds 92 percent.
The evaluation of the subjects is constantly improved in order to contribute to the development of habits, skills and abilities for learning. In addition, the faculties and municipal university centers are systematically monitored by means of comprehensive and advisory visits; they use the student residence as a training scenario and make progress in the work of professional orientation to respond to the needs of the territory.
All the courses at the University have a relevant role for students in their integral training process, which increases with the participation in political, sports and cultural activities, as well as the development of social impact tasks and extension projects.
Likewise, the work practice in teaching units and basic labor entities favors the culture of the profession and the link with the solution of problems.
Among the aspects to be improved are the insufficiencies in connectivity, the optimum use of IT resources in learning and the implementation of the policy and strategy of the English language curriculum. Global indicators of teaching performance must also be raised since they have behaved unsteadily in recent years.