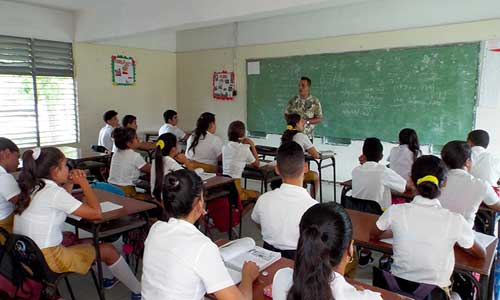 Teaching coverage in the current school period is at 97.4 percent in the province of Las Tunas, a result that ranks among the best in the country.
Las Tunas, Cuba.- Various alternatives are developed with the purpose of guaranteeing the stability of the cloister in the educational institutions that today have the reinstatement of 640 experienced professionals, said the provincial deputy director, the Doctor of Science Jorge Luis Reyes Izaguirre.
Fifth-year students from the pedagogical careers, production specialists, graduates of the teacher training centers, and members of the Educating for Love Task, of the University of Las Tunas, contribute to the completion of the staffs.
As part of the strategies, the province strengthens the teaching profession through the existence of the University College and the Short Cycle University Technician and promotes vocational training from pedagogical classrooms in High School to guarantee the continuity of studies in the training centers.
This school year, the educational sector works on the implementation of the new work methods of the 3rd Improvement of the Cuban Education System, to enhance learning opportunities, development of creative abilities and collectivism in the teaching-learning process.