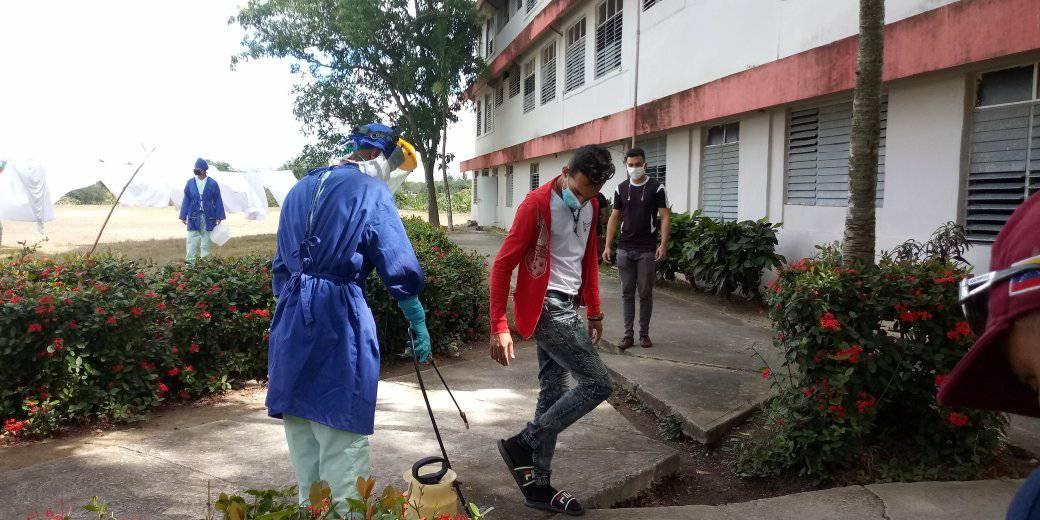 Taking into account the local epidemiological panorama, several educational institutions in the province of Las Tunas serve as isolation centers, which allows a better response to the increase in positive cases for SARS-CoV-2 and the incidence of the disease.
Las Tunas, Cuba.- Master Yolanda Palma Torres, adviser for School Health in the Provincial Directorate of Education, said that eight General Education centers assume this function and explained that these are located in the municipalities of Manatí (one), Majibacoa (two), Puerto Padre (three), and the provincial capital (two).
In the city of Las Tunas, which reports the highest number of confirmed cases of COVID-19, the Rita Longa pedagogical school and the Simón Bolívar mixed center receive direct contacts of positive cases and people suspected of had been contagion, the expert said.
Palma Torres also said that, in the case of Puerto Padre, the Hermanos Madrigal special school and the Asalto al Polvorín aim to quarantine health personnel working in the red zone.
Almost 400 workers in the sector support the work; eight of them do it in the areas of greatest risk, 84 in food preparation, and the rest in various tasks; all to guarantee adequate care for isolated people and sanitary staff, besides maintaining order and organization in each facility.
The Lenin campus of the University also functions, for the second time, as an isolation center, towards which the solidarity of pedagogues from that institution of Higher Education and staff from other entities is mobilized, in a frank war against the virus, and in support of the determination to isolate and cut the transmission chains.
Due to the deterioration of the epidemiological hygienic panorama, in 77 educational institutions of the urban perimeter of the capital municipality, Yolanda specified, the school year continues in non-face-to-face modality with activities from home and the viewing of television programming; while, in the rest of the territories, teaching is maintained with careful observance of the indicated measures.
However, as recently explained authorities of the sector, the childcare centers and ten semi-boarding schools of the provincial capital continue to provide services for families that require it.
A little over a year after the start of the pandemic in Cuba, the new coronavirus shows its greatest impact in Las Tunas. The timely protection of contacts of positive people and suspects and physical distancing continue to be the most effective way of fighting SARS-CoV-2.