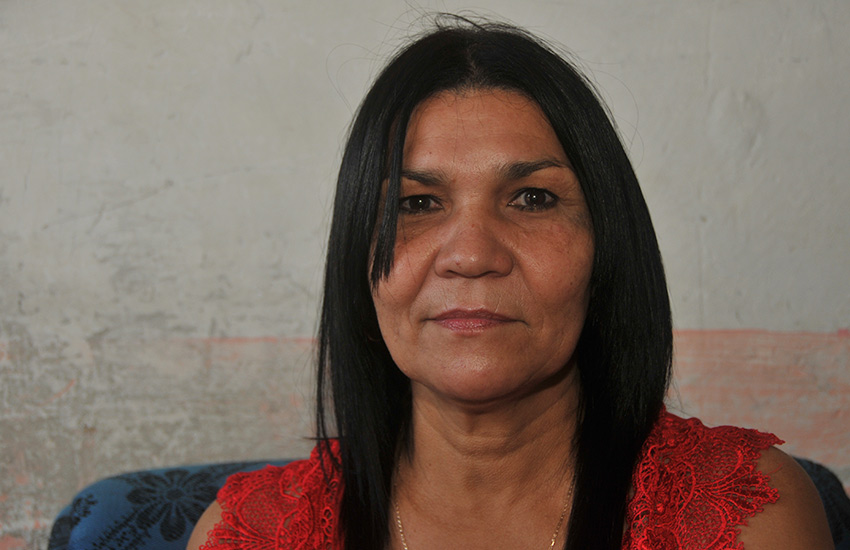 María Eugenia Hidalgo Marrero is one of the 29 teachers who teach in homes for children with special needs in Las Tunas.
Las Tunas, Cuba.- Although she has only been walking the streets for six years and living the experience of houses that become classrooms, she has a few more students in the Turcius Lima school, the pioneer of many processes in these places.
For some time now, the exchange with the three students she now teaches has been different. They send her messages by WhatsApp, some of them with the help of their parents, and she reminds them that they have to take care of themselves so that the hugs come back and she even sends them their study guide sheets so that they don't lose the rhythm.
They tell me that when this school year began and the parents were told that they were going to change the teacher of the little ones, "the San Quintín crisis broke out". Some of them even showed up at school in the middle of the morning because no, they had to explain this decision to him in detail. And so they did. Since there was no way to convince them and love is such a powerful weapon, they had to give in. And María Eugenia returned to the same path, with her students of so much time.
Now, a little while ago, in the middle of the pandemic, she was isolated because of suspicion of COVID-19 and even there the pampering reached her because now she was the one who was in trouble and one does not leave alone a part of the family in pain. And everyone knows it, "the teacher is from home."
She runs with the parents to the rehabilitation center, to the psychiatrist, to attend a call for help, to help at a birthday party, and even to spend a day at the amusement park. She has even helped families to get to know each other. And in some cases help each other, very united, on the difficult road to happiness for special people.
She is one among many. Because these twenty brave people walk from one end of Las Tunas to the other. There are those with students in rural areas, in neighboring towns. And they get there, with resources taken, most of the time, from their own pockets, to perform the miracle of education, that which opens doors and soothes the soul, because it always makes you a better person, much freer.