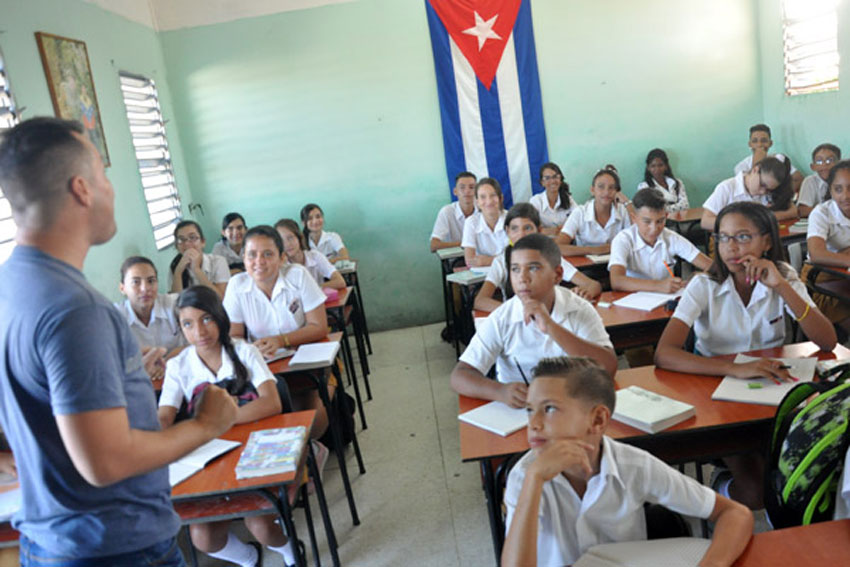 Without regretting COVID-19 events in schools, the doors of another atypical school year are closed in the province, without ignoring the scares in cases that involved families and compromised the presence in some classrooms - and even in educational centers - for several days.
Las Tunas, Cuba.- The main dilemmas were, without a doubt, in the city of Las Tunas when the urban area was maintained in the mode of teleclasses for about two months; a provision of the Temporary Working Group for the Confrontation with the COVID-19 that families thanked a lot.
Nílser Piñeda Cruz, provincial director of Education, reported this Saturday to the press that some 1,700 students from tenth and eleventh grades were left unexamined, as well as others from Technical and Professional Education and pedagogical schools.
He called for confidence that "these students will be tested in September as long as they first receive face-to-face classes."
The manager confirmed that the semi-boarding schools and childcare centers are still operating, although working mothers with quotas for their children in these institutions must prove their essential worker status by a letter from their work center. This requirement is already in force in childcare centers; for semi-boarding schools, it will come into effect from July 5. The measure is in tune with the essential health and social distancing provisions on these dates.