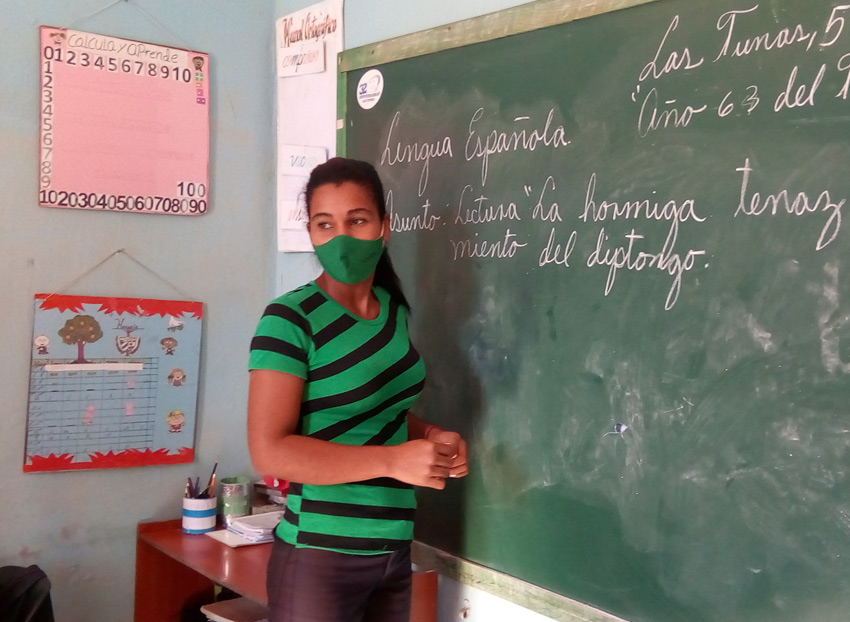 "My children get restless from time to time, but they are such sweethearts," Elianis Silva Núñez, a young teacher at the Luis Augusto Turcios Lima Special Needs School, tells me with a face full of tenderness. She has just graduated a little more than five years ago; however, in her speech, she expresses so much maturity, responsibility, and commitment that, despite what she has yet to learn, she is a teacher who is the fruit of love and a sense of belonging.
Las Tunas, Cuba.- She is in charge of twelve children, an army of light that demands mastery in each class, permanent ingenuity and creativity, a patient and firm character, tenderness and trust.
"In my class, all the students have intellectual disabilities, some of them mildly and others moderately; in addition, I have one with Attention Deficit Hyperactivity Disorder (ADHD).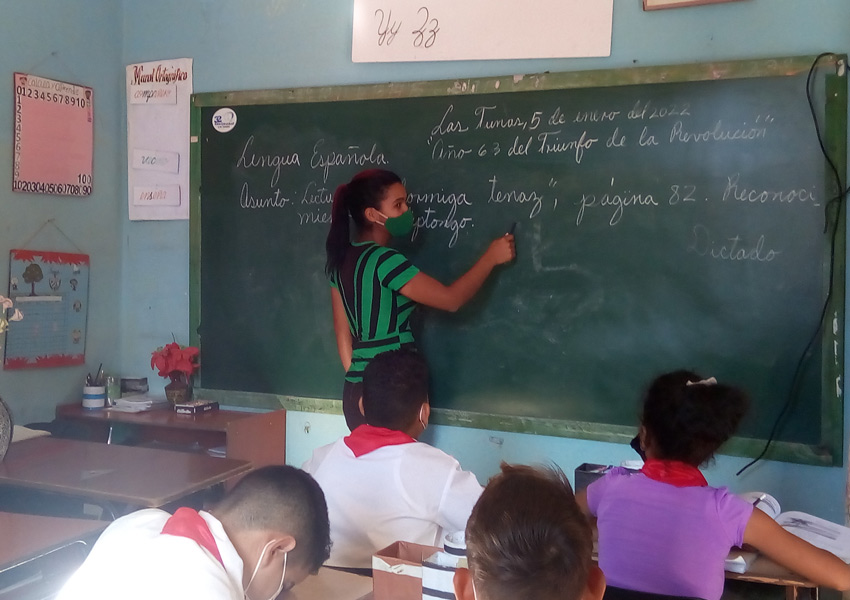 "During the whole class time they must be motivated, so I try to look for any detail that catches their attention to keep them attentive and capture the content," she says, illuminated by the special magic of those who decided to work there and who, like her, "feel that it is their life" and love it.
When I ask her about the Covid-19 pandemic and that "turnaround" of every day that it gave us all, quickly and safely, she argues: "From the distance, but there. It was complicated, but we kept the link all the time, either by WhatsApp or via telephone, so that I was aware of her health status, learning, and evolution, plus I could also offer advice to the family.

"I have always had good links with each family since I started. They welcomed me very well, despite my youth and they had the guidance of an excellent teacher before. Today, we maintain an unbreakable bond, the parents count on me for everything and I reciprocate with them."
This empathy was developed by teaching and training to work in this field, which made her feel like a teacher from day one and enjoy, learn and love her children, while at the same time assuming the double militancy and acting as a reserve cadre of the center's principal.
"When one arrives with a personal situation or life's worries, they bring a smile to your face, in one way or another," she says proudly when talking about those little ones to whom Elianis has given more than just lessons in Spanish language, mathematics and understanding the world; she has given them dedication and love.