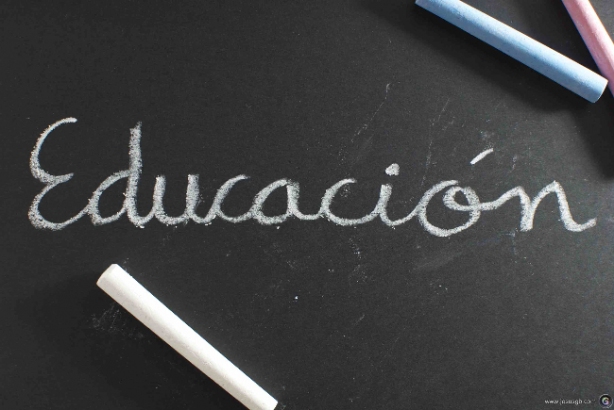 Professor Luis Hernández Santana, besides being an indispensable personality of the education in Las Tunas, is remembered with great pleasure. His witty remarks at the time of a lesson, as well as the many knowledge that delighted in any casual encounter.
26 brings him back with these memories that Maribel Vázquez, another excellent professor -who was his student, colleague, and dear friend- has been kind enough to share with us. This is our way of paying tribute to the beloved Spanish-Literature teacher.

"When I met him, he was the director of the Cucalambé elementary school, where I was a seventh grader. Thanks to the wise conduction of the processes involved in that teaching, and the mastery with which he knew how to lead the pedagogical collective of excellence and the numerous and heterogeneous student body, his school was selected as the best in the then North East to compete with the best in the West, which was the 'Rubén Bravo', from Pinar del Río.
"They competed fraternally in various sports, cultural events, volunteer work, planting coffee in the Havana area, and in knowledge in the television program Who Knows Best? And our school, it swept.
"I was there with more than 60 of my classmates, on a memorable date, loaded with songs and anecdotes full of comedy. The author of the songs was the teacher Luis himself, who wasted no opportunity to show off his creativity and talent.
"The son of Sara, a big and strong woman, suffered being separated from his paternal family because he never felt proud of his father, who had to give an account before the revolutionary justice for his actions within Batista's army.
"He recounted that he had had to learn writing and spelling on a personal basis, and it is proverbial how he became someone without spelling mistakes, owner of the perfect Palmer calligraphy.
"As a teacher, he worked in Primary, Junior High School, Senior High School, and University. He was director of several centers of different teachings, and in the municipality of Las Tunas, he held management positions together with Nelva del Rosario Peña.
"In the Luis Urquiza Jorge Pre-university Vocational Institute of Exact Sciences (IPVCE, by its acronym in Spanish), he was a teacher and competition coach with relevant results. His capacity for work, optimism, singular pedagogical practice, commitment to the Revolution, protective friendship, ability to teach with joy, and always taking care of his elderly mother until the end of his days are aspects that distinguish him as a very special human being.
"For me, he was not only my high school teacher or my co-worker at IPVCE, but he was also like a loving father who accompanied me in the fateful days when I lost my parents and like a special grandfather to my daughters, who were the first to eat loquats from his poor house on Cucalambé Street.
"In his last stage of life, he reached the category of Master of Science and worked as a consultant at the Pepito Tey Higher Pedagogical Institute (ISP, by its acronym in Spanish).
"He was a simple and humble man, a lover of his mother, his children, and his grandson, who was his greatest pride.
"This town will always have to remember the teacher who taught so much, who started the Sunday school in the Vado del Yeso Semi-Boarding School, to prepare ninth-grade students for the Spanish entrance exam to the Ipvce; to whom he taught the best teachings, making them a feast of knowledge.
"He received multiple recognitions, decorations, and medals; but what he treasured most was his meeting with the Commander in Chief with a group of 300 pedagogues, during the celebration of a Day of the Educator.
"He was a literacy teacher, a volunteer teacher, a leader; and he was always wholeheartedly committed to Education and the Revolution."