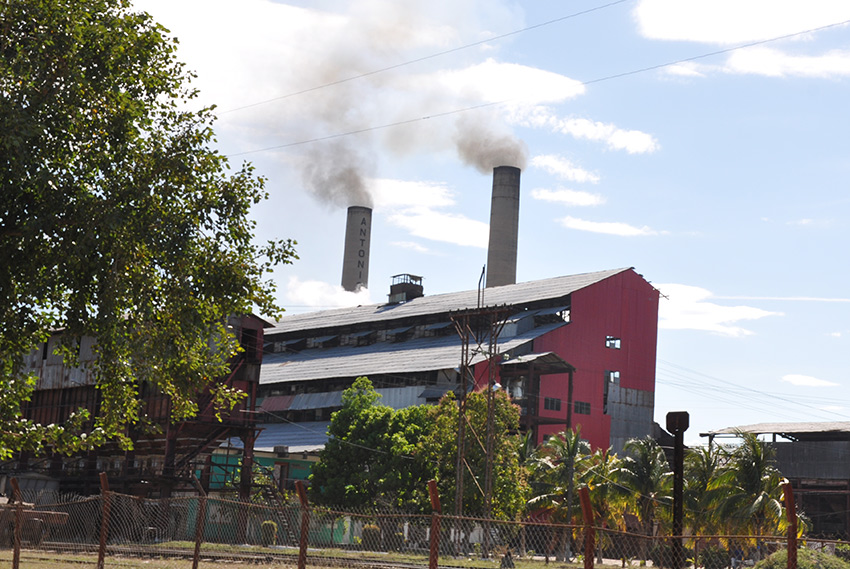 When in the last few hours, the Antonio Guiteras sugar mill reported the first milling for sugar production, Las Tunas "officially" started the 2022-2023 harvest, which is called to put an end to an adverse period that has now totaled seven consecutive years of non-compliance.
Las Tunas, Cuba.- Designed to respond to this objective and, at the same time, lay the foundations for the gradual recovery of the Sugar Agroindustry in this Cuban province, the campaign stands out for levels of objectivity and flexibility superior to those of any previous.
Although it will be a short-lived and relatively small harvest in terms of sugar production -at most a little over 62,000 tons-, there are plenty of reasons to affirm that its execution becomes an inescapable moral commitment for the people of Las Tunas.
According to the AZCUBA delegate in the "Cuban Eastern Balcony," Rafael Pantaleón Quevedo, it is a plan worthy of being credible that deserves to be so, not only because it is stripped of impositions, formalism, and voluntarism; but because it is based on the experience and points of view of the workers, on data and real situations of each link in the great agro-industrial chain of the harvest, which generates security and self-confidence among its members.
No one better than them to know in detail the potential they have to achieve the goal; in other words, human and material resources, machinery, raw materials, and other elements that influence the fulfillment of the daily task of cutting, loading, transporting and milling sugarcane, especially in the Antonio Guiteras and Majibacoa mills, the only ones that will produce sugar because "Colombia" has the mission of producing honeydew.
Besides, when preparing each productive front, all the pros and cons were taken into account, which minimizes the chances of ignoring determining factors when making operational decisions during the season.
About this, Pantaleon Quevedo alluded to the challenge involved in undertaking the harvest at the moments of greatest cruelty of the blockade of the United States against Cuba, whose confrontation requires contributions and a new dynamic in the work of the mechanized harvest, automotive and railway transport, groups in the reception centers, industrial workers, technicians, specialists, and leaders.
"Hence, the vote of confidence deposited by AZCUBA so that they will measure the results of the harvest by the indicators proposed by ourselves, which leaves us, as the only alternative, to achieving the final victory.
Otherwise, our faces will fall shame if we have to stand in front of the country to answer for the non-compliance with the production plan unless it is due to causes beyond the control of the sugar men and women," the manager reflected.
In any case, and without falling into speculations, it is already a fact that the opening of the current campaign, under the multiplying effects that more objective and flexible planning can have, foresees a more promising horizon for Las Tunas sugar agribusiness.