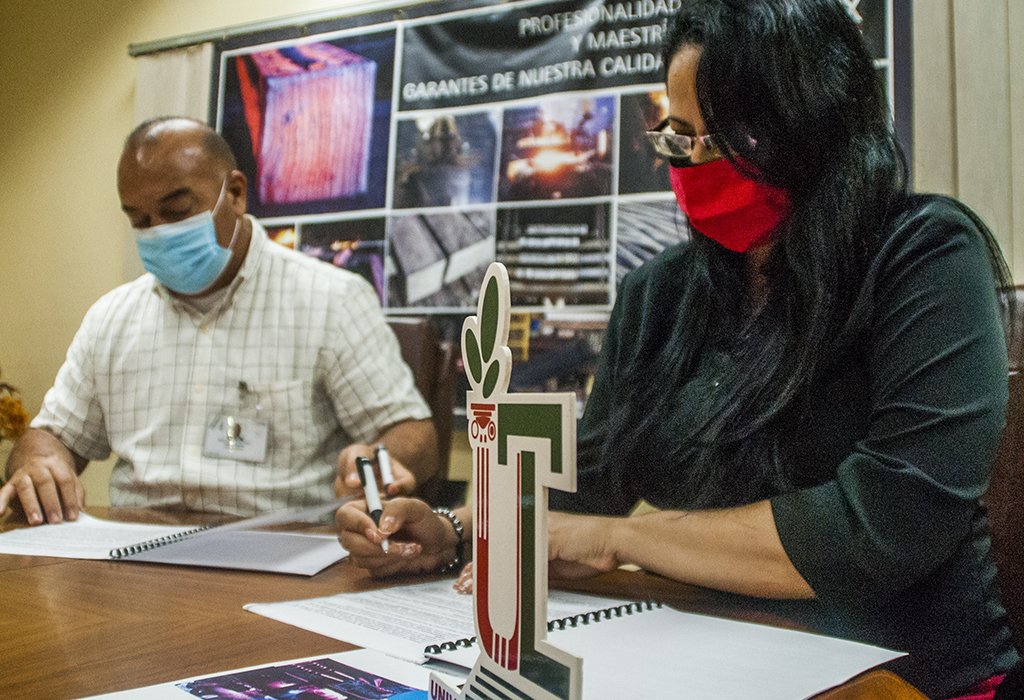 The already close ties between the local University and the Stainless Steel Company (ACINOX Las Tunas) were consolidated through a work agreement signed between both entities that will expand the possibilities of more efficiently connecting the investigative work of academics with the problems of this industry, key for the domestic economy.
Las Tunas, Cuba.- The agreement endorses the will of ACINOX Las Tunas to continue being a regular scenario for the realization of more undergraduate and postgraduate studies by researchers of the university, which in turn reiterates its intention that its experts include in the research profiles the requirements of the Company.
"We have many researchers in the productive sector and it is up to the University to look for them, to support them," Yoenia Barbán Sarduy, the first vice-rector of the main center for Higher Education in this province, said.
The agreement, she added, has the novelty of considering the aspect of Social Communication; another evidence of its penchant for innovation. Likewise, she said, it opens the possibility of training here, in conjunction with other universities in the country, professionals of the engineering or metallurgical profile demanded by the entity.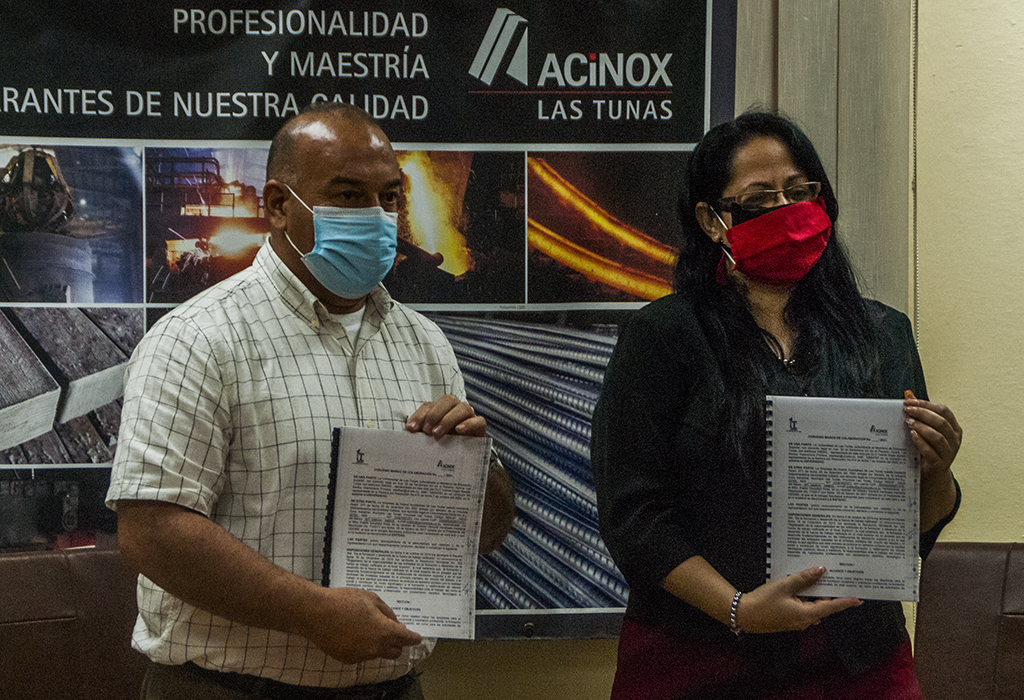 The agreement formalizes ties of several years, Eraldo González Arias, general director of ACINOX, said. "It is a sign of our goal to become a high-tech company," he said. Currently, he highlighted, 52 of its professionals have reached the scientific degree of Master of Science, and two are already PhDs of Science.
Right now, he commented, the main investigative concerns of his entity are related to the automation of its production processes, technological modifications to increase productivity, and the improvement of its business management systems. In all these aspects, the support of the University of Las Tunas will continue to be decisive, he said. "We open this alliance focused on the use of science and technological innovation as sovereignty, sustainability, and growth for the territory," he said.