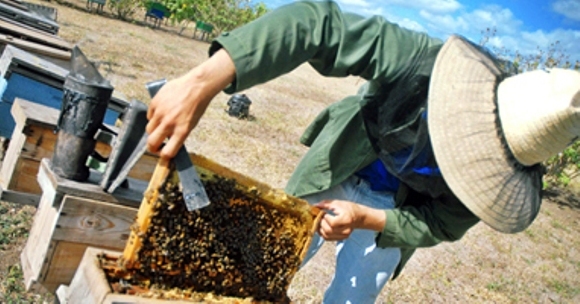 Beekeepers from Las Tunas exceeded their production plan of bee honey to contribute to the country's economy, as this is one of the main exportable items.
Las Tunas, Cuba.-They have been motivated by the possibility of turning the territory of Las Tunas into a reference in beekeeping development and the possibility of establishing a new historical record.
The result is dedicated to the triumph of the Cuban Revolution, on its 63rd anniversary. Several actions in training on apiary management, disease prevention, and the gradual increase of the honey flora were held.
Along with the production of honey, and despite the effects of the COVID-19, the beekeeping unit also prioritized the production of wax and propolis, and inaugurated - last April - a specializing honey products shop where several varieties and by-products are sold.