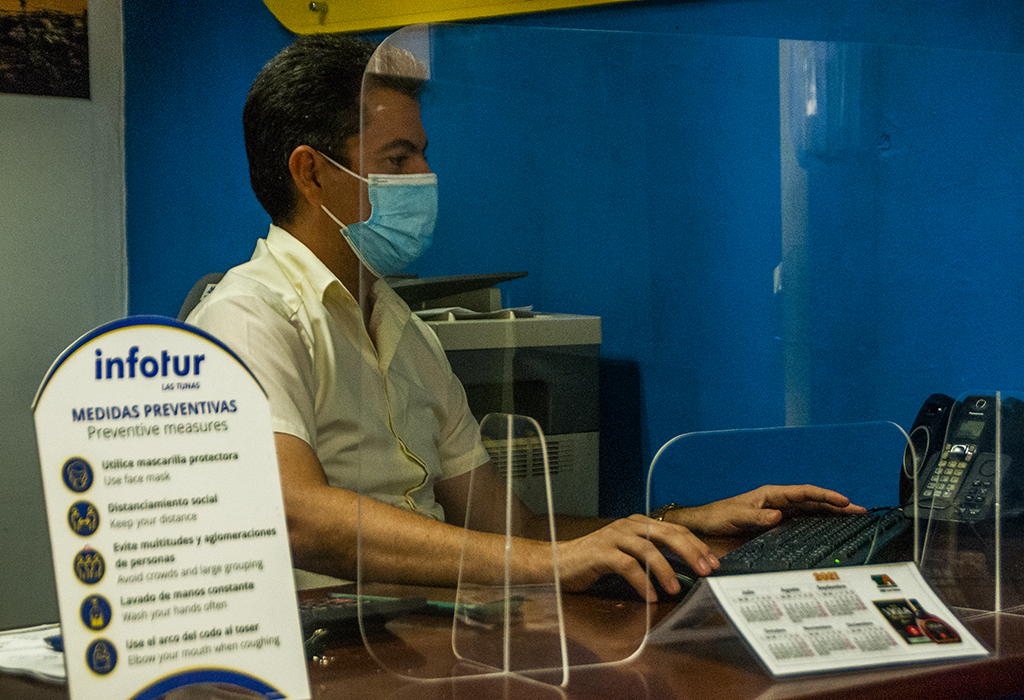 Achieving a graduate with the necessary professional competencies to promote tourism development in the province is the essential objective of the teaching staff of the Bachelor's Degree in Tourism, in which 150 students are trained in the regular daytime course and meeting modalities.
Las Tunas, Cuba - A staff of 20 professors, some of them as service providers or under contract, undertake teaching from the perspective of contributing new approaches and projects for the evolution of a sector considered key in the development of the Cuban economy.
Glency Ramírez Ferreiro, the coordinator of this professional profile, stressed that this discipline responds to the demand for a qualified labor force for the province's tourism progress.
"The career emerged in the 2018-2019 course, in a semi-presential way; today we have the fourth year of the course by meeting and even a third of the daytime. The profile of the graduate includes instructing professionals in tourism management, hospitality, and travel; covering the management of accommodation, animation, leisure entities, and tourist destinations, among other aspects", he specified.
The students, already professionals, will nurture advertising and travel agencies, tour operators, tourist information and lodging offices, passenger transportation, car rental, leisure, commerce, and product logistics entities, as well as tourism consulting and research.
During the period of studies, in the regular daytime course, the students foster the theory-practice link and a relationship with the institutions where they carry out their pre-professional exercises. This is an important way to practice what they have learned said Gretel Yanet González, who commented on her experience in the design of an excursion to Monte Cabaniguán, based on the attractions of the place, emblematic for its natural values.
Yilia Sucel Obregón and Ailí Tamayo Arévalo, third-year students of the career, also considered that the training is integral and provides theoretical and practical knowledge.
To achieve these purposes, the Tourism career holds collaboration agreements with the territorial delegation of that Ministry and other entities such as the Tourism Training Center, the EmpresTur Las Tunas Branch, the extra-hotel Palmares, and Caracol, in addition to other institutions.
From the Balcony of the Cuban East, the so-called smokeless industry of the Island will receive an important injection of personnel in 2023.