The Mother and Child Program (PAMI) in this province closed 2020 with an infant mortality rate of 3.8 per thousand live births, lower than the national average of 4.9; which places Las Tunas among the territories with the best results in the nation.
Las Tunas, Cuba.- The main causes of deaths were mainly related to premature birth and low birth weight. Osmara López Borrero, head of this health section in the territory, referred to 26 that the teamwork managed to increase, even in the midst of the complexities imposed by the COVID-19. "This rate represents more families satisfied with the care, and better job results," she said.
Majibacoa and Manatí are among the 32 municipalities in the country that did not report deaths in children under one year of age during the recently concluded calendar; an example of the effort and cohesion of the health personnel in charge of this noble mission.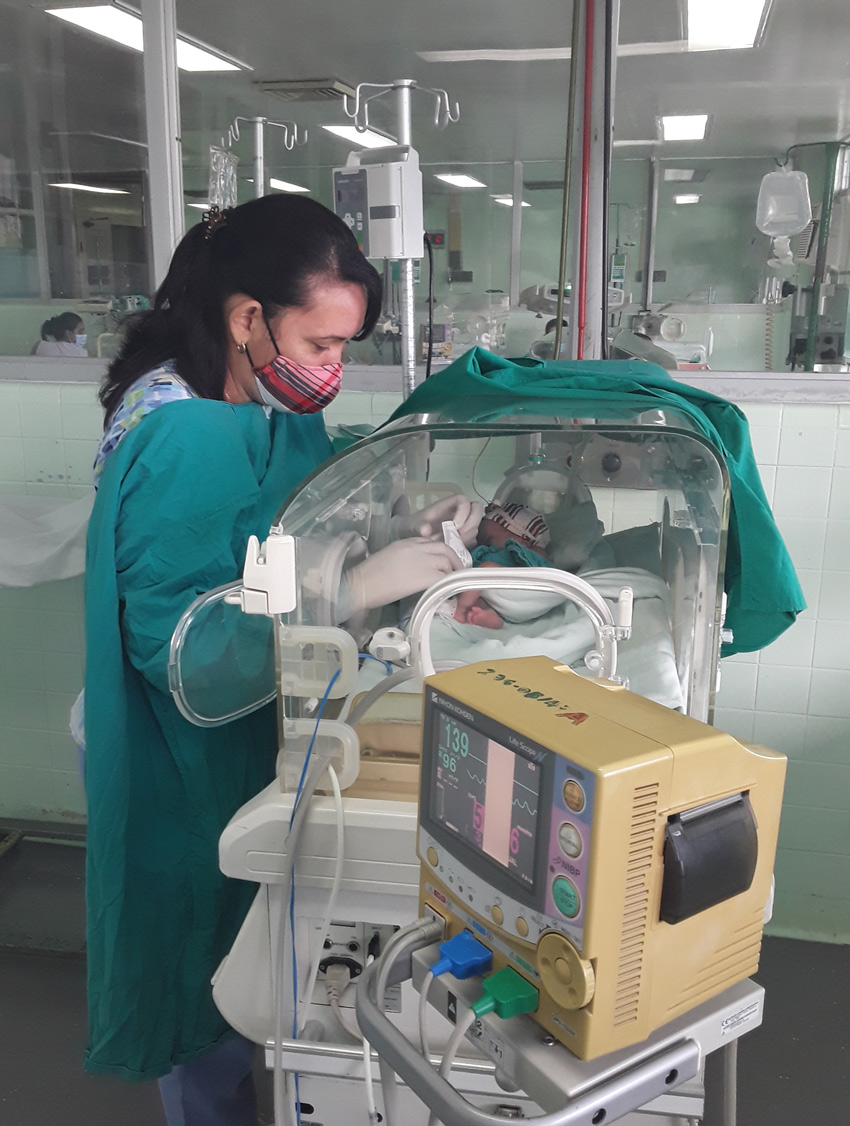 In the period, Osmara said, 5,022 births were accumulated, 255 less than in 2019; a continuity with the trend of recent years that shows a reduction in the birth rate. However, the program of Attention to the Infertile Couple registered 490 pregnancies.
López Borrero highlighted the work carried out by the Primary Health Care and the possibility of having technologies for the monitoring of pregnant women; aspects that contributed to improving the indicators. Likewise, she highlighted the performance of the Genetics network, which this year showed a high level of diagnoses, which reduced the risks for congenital malformations.
School mortality decreased; not so the preschool that had an increase, mainly children who suffered from chronic diseases such as malignant tumors.
In the year that ended, the death of two mothers who reached pregnancy with underlying diseases is lamented; avoiding these events continues to be a priority of the Health System here.
The specialist explained that since March to date, no death of children or pregnant women by Covid-19 has been reported, while she highlighted compliance with health protocols, careful care, and the priority given to these population groups.
Among the projections of the PAMI for 2021 are the control of preconception risk and maternal diseases during pregnancy, with the aim to guarantee the healthy development of the pregnancy, the reduction of preterm birth, the delay of uterine growth and other disorders.