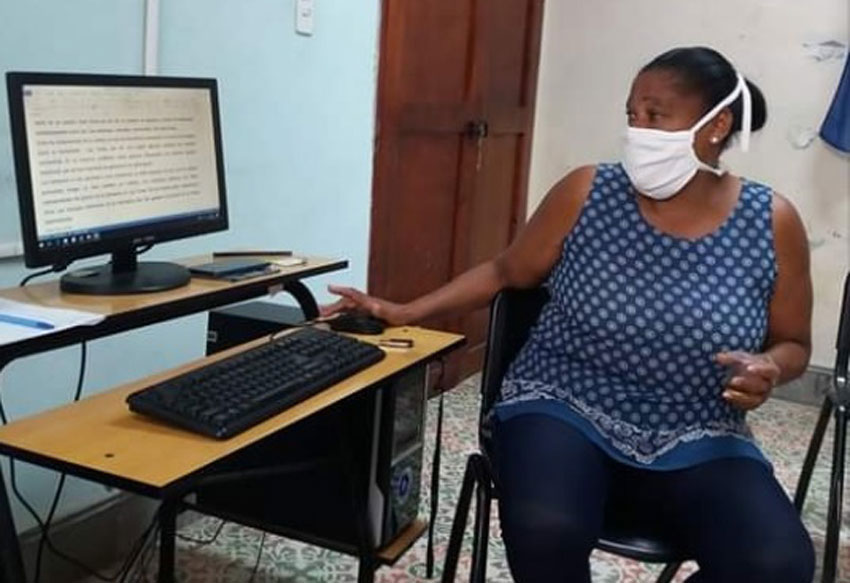 As part of the 53 Cucalambeana Fiesta that takes place this time in an online edition, the Diversity, Essence and Identity Forum, organized by the José Martí Art Instructors Brigade (BJM) and the Provincial Center of Cultural Centers (CPCC) was held.
Las Tunas, Cuba.- Art instructors, students of the Master in Community Cultural Development and specialists of the system of Cultural Centers gathered at the José Martí provincial library to share research on the cultural expressions that are exposed in the Greatest Guateque as Creole food, typical dances, handicrafts, popular games, the Cuban point and others belonging to the intangible cultural heritage. Also to get closer to the work of cultists who from different scenarios defend the Cuban traditions.
Scholars from almost all the municipalities of Las Tunas showed their experiences. A total of 12 paperwork was presented at the event, while fragments of them were posted in parallel on social media Facebook and Twitter.
The folk dance group Petit Dancé, on its 95th birthday, was homage thanks to the presentation by Serafina Ronda, professor at the University of Las Tunas. As part of the interaction with participants, the Ph.D. Aleida Best shared an Afro-Haitian prayer that enriched her colleague's exposition.
The most outstanding works were recognized by granting three prizes, on equal footing, to the works Crafts in new generations, a way to preserve tradition, by Diana Pompa Cervantes, from "Colombia;" A diva of Cuban song, by Gilberto Domínguez, from Puerto Padre; and The Oral Work of Aurelio Fernández Milanés (Palelo), by Yenni López Quiñones, Jobabo's art instructor. In addition, mention was granted to Past, present and future of the point, expression of Cubanism, by the authors Gilberto Domínguez and Kenia Alonso, from Puerto Padre.
For Baire Cartaya, president of the BJM in the province, this forum is of great importance for helping to deepen the knowledge of our idiosyncrasy. He and Maideé Gil Almarales, Head of the Sociocultural Department of the CPCC, agreed that they have the will to continue developing it in future editions of the Supreme Party of the Cuban Peasantry, which this time honors the 191 anniversary of Juan Cristóbal Nápoles Fajardo, El Cucalambé.