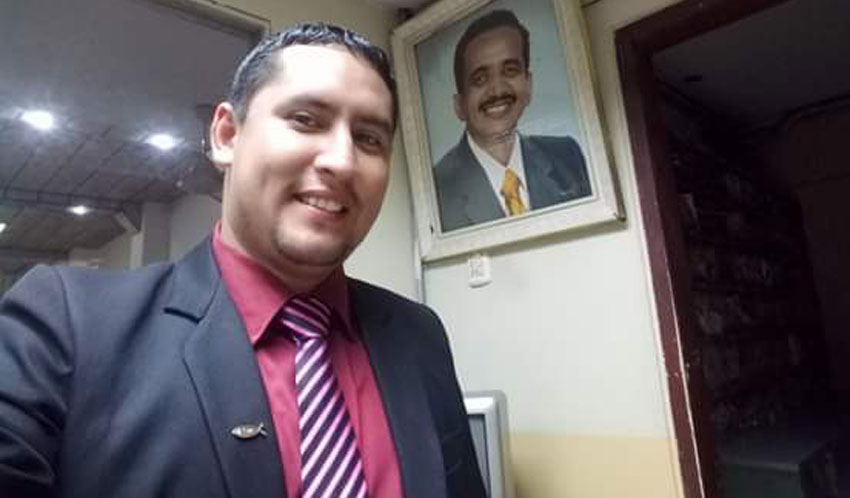 Jonathan Demian is a man of verses, a deep heart and a soul ready to share his goodness with the universe. Life recently put him to the test by contracting the COVID -19 in his country, Ecuador. While recovering from illness, poetry was that breath he needed to keep going.
Las Tunas, Cuba.- Today he is one of the foreign friends who share his art in the 53 edition of the Cucalambeana Fiesta, the Supreme Party of the Cuban Peasantry.
This writer and journalist participates for the first time in the event, held online due to the pandemic. Beyond his proven talent, his story inspires us to reinvent ourselves, to be better every day and to look for that necessary sap of life behind each hour of existence. He, as a result of suffering from the new coronavirus, launched an initiative that also mobilized rhapsodists from other nations of the world in a song of hope.
- Demian, what inspired you to carry out this audiovisual poetic project?
In the midst of the terrible debacle that ruthlessly devastates the nations due to this fatal virus and being a victim of it, I decided to translate my feelings into poetry, so that the world knows that nothing is forever and that this storm will soon pass.
- What does it basically consist of?
I captured my new life opportunity in a poem that traveled the world, thanks to the participation of man and woman poets from different countries such as Chile, Costa Rica, Spain, Mexico, Nicaragua and Ecuador. Its objective is to provide a positive message to people. A call was made and thus I undertook this dream. The video has been widely accepted because, in addition to contributing to the world literary culture, it encourages reflection.
- What went through the mind while you were sick?
I thought it was my end and I felt very sad because I am the father of a family and my children are young and I did not want them to be left without a father; for them, I am the best.
I was also concerned to see daily in the news of my country how people collapsed in the streets and that the death rate by COVID-19 was rising rapidly. But thank God and different home remedies, I was able to recover without frequently going to the doctor or taking any drugs.
- What message would you give to the people of the world overwhelmed by this pandemic?
They may continue to exercise caution and faith. What we lived serves as a lesson, because we learned to spend time as a family, value life, friends and our work. But in the future, there will only be memories of that pandemic that changed our lives.
- Once recovered, what encouraged you to compete in the Cucalambeana Fiesta?
To represent my country and make my literary art known. I feel very comfortable with the performance and professionalism of the event organizers.
- With what work do you participate in this meeting of traditions and what is it about?
With poetry Sublime love that speaks of a deep and universal feeling. It is a declaration of love that I hope you like it.
Jonathan Demian Martínez Luna is a writer, actor, artistic promoter, screenwriter and journalist. He is known in the broadcasting world as "the Ecuadorian poet". He has represented his country in different international poetry competitions with verses as beautiful as these: "Even though death comes to me, / I will become her friend/, she can take life / but cannot kill hearts."