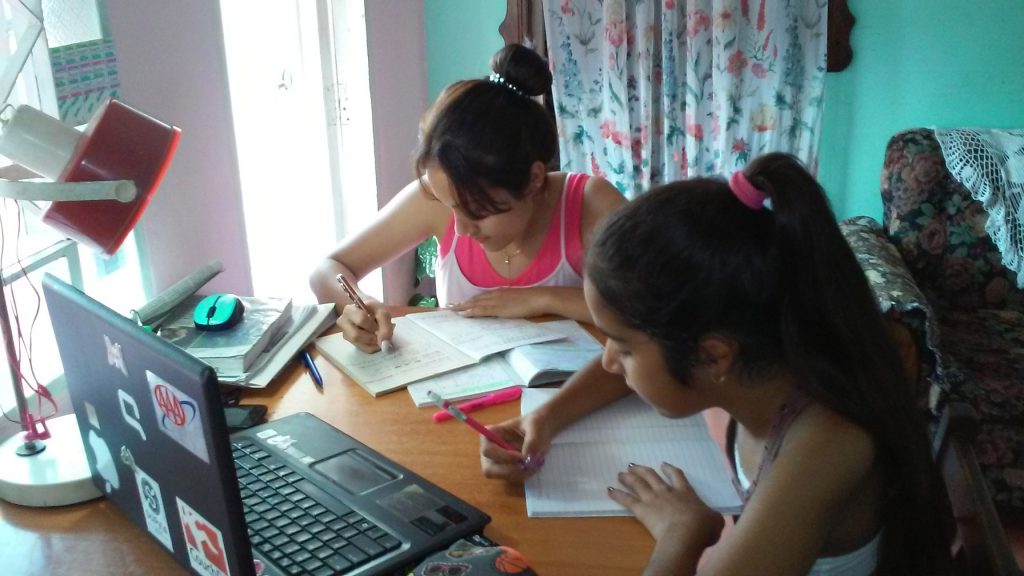 Maura Infante is very worried. Her daughter is in the twelfth grade and has been preparing for the university entrance exams for two years, so the postponement of these exams worries her. She tells me that "it's too important a process. At school, they see the teachers every day, they go over and clarify their doubts. Now she studies alone and the only contact with her classmates is by phone."
Las Tunas, Cuba.- Like Maura, many parents are now confessing to stress due to the breakdown in school dynamics last March, when face-to-face teaching was suspended at all levels of education and a system of television lessons was set up for students to continue their studies during their isolation. Preparation for the entrance exams has been part of this programming, which is supported through the Educativo and Tele Rebelde channels.
Opinions on the subject are diverse. Some are of the opinion that this time, exceptionally, majors should be awarded by a provincial level according to the grades obtained during the three courses, taking up an idea already discussed at other times that three tests should not determine the future of a young person. Another uncertainty surrounds many families and is that the current situation will cause the level of the exams to drop and fall into the sack of good grades, both those who sacrificed themselves and those who did not.

YOUNG PEOPLE SPEAK OUT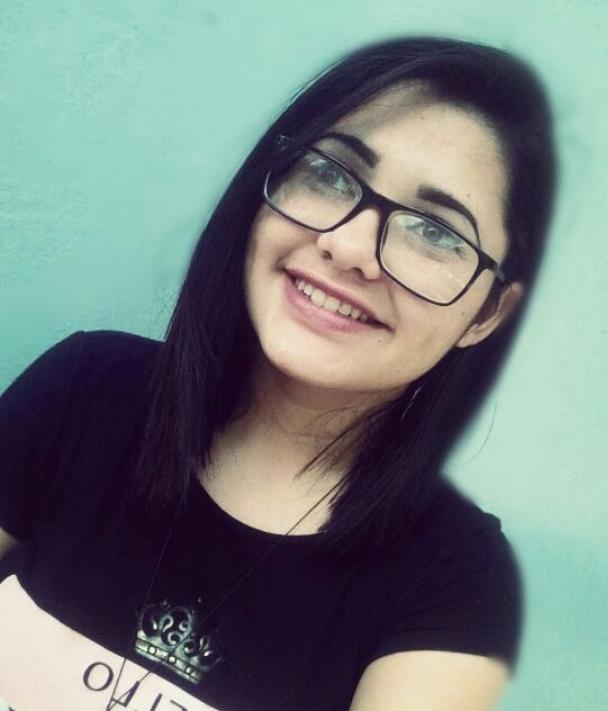 Younger people, although they are at the epicenter of the problem, generally have a more carefree outlook, perhaps because at that age everything looks simpler and we are more confident. At least that's how three twelfth-graders feel, with whom 26 Digital spoke to find out how they live these months of seclusion and distance learning.
"We've been in a situation that's a bit of a mess, but our education system has given us several options so that our results are not affected by the current context. We have within reach the television lessons, which although it is disturbing not to be able to ask a teacher a question directly, we can always take notes and review them back at school," says Milena Sosa García, a student at the Pelayo Paneque Preuniversity Institute, located in the Buena Vista district of the provincial capital.
The young girl tells us that the director of her school provided them with the contacts of the teachers, in addition to informing them of the days they are on duty at the institution so that they can review any content. "Through technology and networks, we acquired necessary documents, exercises, books and useful videos. The Virtual Reviewer is also a good option in which the set of experts in charge is characterized by its speed and help in any approach," she adds.
Marcell Pérez Garib, a student at the Luis Urquiza Jorge Vocational Preuniversity Institute of Exact Sciences assures that "although we are impatient to wait since we have been preparing for several years, I believe that more than a delay, it is an opportunity for individual study and consolidation, which we will socialize when we return to the classroom. At the same time, we restudy general culture contents and other subjects that guarantee us a preparation in accordance with the results we aspire to and the goal that ends so many years of preparation."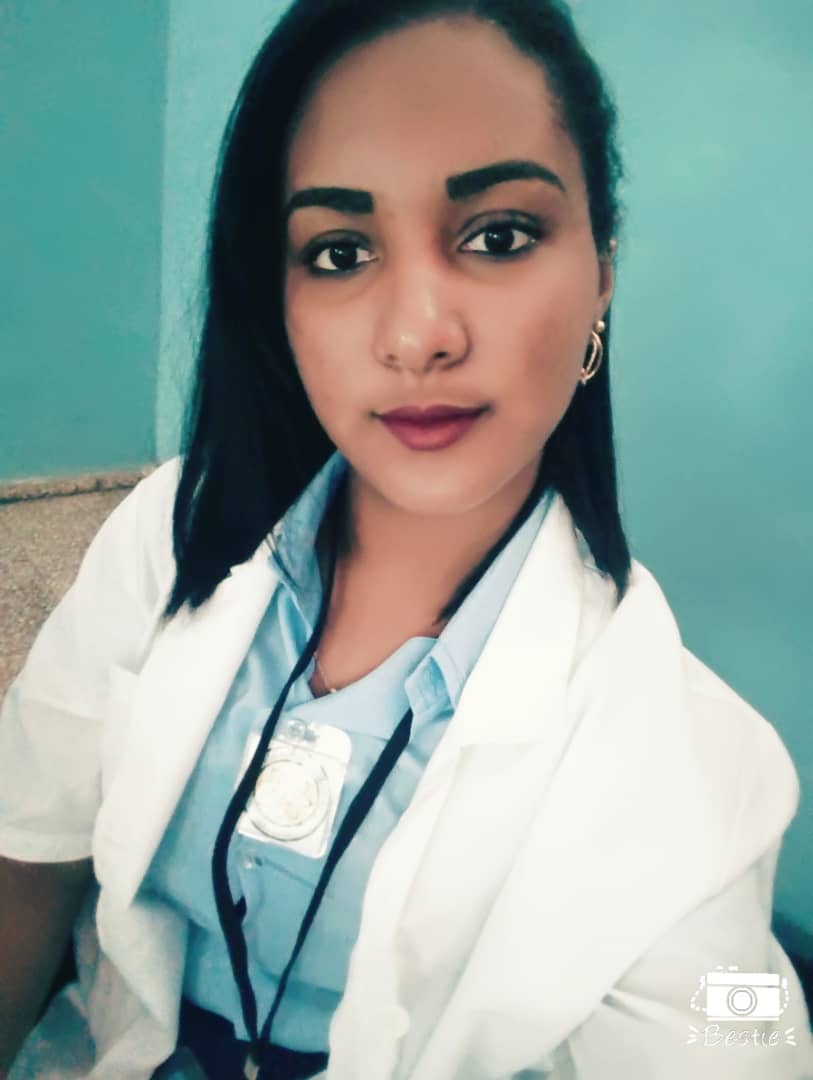 Liety de la Caridad Rondón, who also studies at the "Luis Urquiza Jorge", dedicates two days a week to each subject and watches the television lessons in the afternoon. "In the Cubaeduca web page, I have had access to summaries, brochures of previous entrance exams, syllabi with answers that have been very useful to me. I have also visited the virtual reviewer on occasion and have been able to resolve various concerns."
Our interviewees agree in recognizing the effort made by the Ministry of Education in order to facilitate individual study, they as well as other students feel supported and accompanied. Nor are they concerned by the fact that this time there is only one call for applications, with the guarantee that everyone is guaranteed a place in accordance, of course, with their results.
PATH OF OPPORTUNITY
José Ramón Saborido, Minister of Higher Education, said on April 29th at the Round Table TV Program that once teaching activities have restarted, students will have a 30-day training period. During this time, they will be able to consolidate their knowledge, while the admission committees carry out the organizational steps set out in the schedule."
The headline emphasized that "the traditional precepts of rigor, transparency and better rights will be respected". At the same time, he explained that the examination and awarding processes will last 45 days and said that there will be only one call for applications in the three subjects. However, "the special convocation for those who for very justified reasons cannot present themselves at the first one is maintained, which will be authorized by the provincial entrance commissions" and will be carried out from 30 calendar days later.
Three awards will be made: the first one for the applicants who pass with a minimum of 60 points according to their ranking, the second one to the rest of the examined students, even if they have not passed, and the third one will be to the senior students, even if they have not taken the entrance exams.
The path has been mapped out and this year like no other, higher education candidates must cast off their chains and use their own abilities to overcome any setbacks that may arise. These are times when they have to step up and fight for their future rather than for a major.