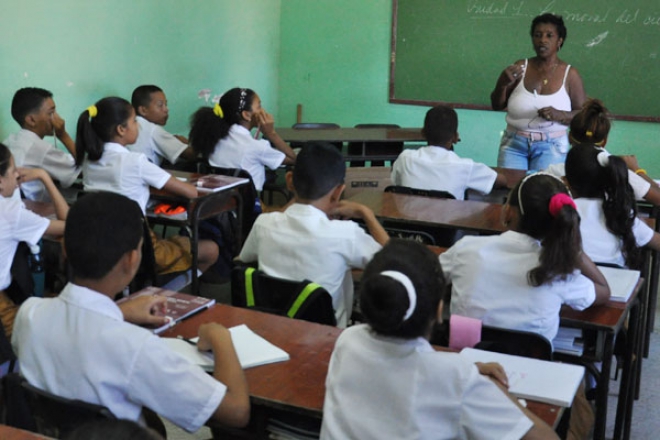 A new modality of studies will place students of Secondary Education in the classrooms of the Luis Urquiza Jorge Pre-university Vocational Institute of Exact Sciences of Las Tunas, an initiative that will begin this September to enhance talent in new generations, mainly in the branches of science.
Misleydi García Osorio, head of the department of this level of education in the Provincial Directorate of Education in Las Tunas, explained that the new modality is oriented to the winning students of knowledge competitions at the national and provincial level. Besides, they will be part of the secondary school enrollment that will have at their disposal the laboratories and the teaching staff of that center.
The officer explained to the Cuban News Agency that the project will begin this September 2nd with a registration of 30 students from the municipality of Las Tunas, awarded in the national and provincial competitions.
García Osorio added that they are going to have a permanent teacher who will act as coordinator. Moreover, they will have the basic secondary school curriculum since they are high-performance students, with a vocation for science. They will also develop a series of activities that reinforce their cognitive level.
With the aim that these schoolchildren from the tenth grade also become contestants of the Knowledge Olympics, the Ministry of Education took the decision that they can enter the Senior High School of Exact Sciences without having to undergo the entrance exams.
The attention in a differentiated way the inclination for the specialties of science, responds to the purpose of linking the training of students from early ages with concrete solutions in their environments, in order to generate processes and projects that contribute to community development and their general training.
The Luis Urquiza Jorge Pre-university Vocational Institute of Exact Sciences of Las Tunas is one of the most outstanding nationally in the results of knowledge competitions, in addition to the awards bestowed in International Contests like the one that was recently developed in Panama, in the subject of Chemistry.