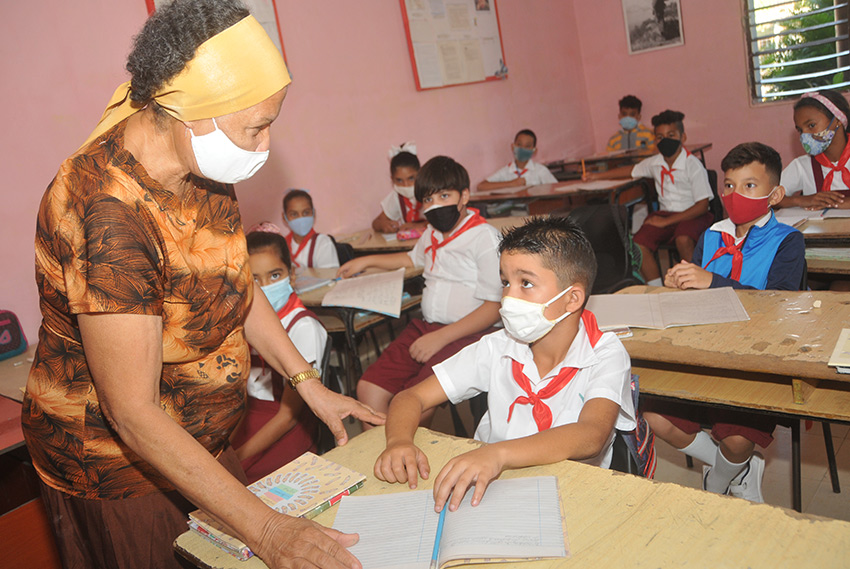 The teacher María Elena Díaz has been reincorporated to the educational sector for 20 years. It was in 2000, just on the date that Fidel Castro made the first call for professors who knew themselves to be useful and were retired to return to the sector. So she got everything ready and, after four years off, she went back to the school of her loves.
Las Tunas, Cuba.- Then, the long daily walks returned from her house, in the very heart of this small region, to the Martyrs of December 28 School.
She had taken into retirement at the age of 60; and now that she is past 80 she assures that she wakes up a few days and she says "no more, I'm tired, today I'm not going back." But something stronger than herself gets her to her feet and returns her to the fifth-grade classroom where so many curious faces await her every morning.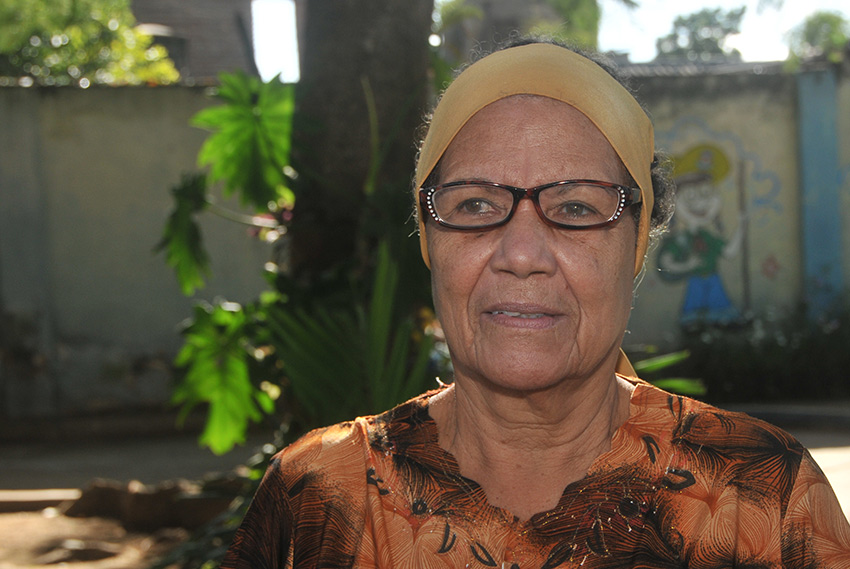 She can notice when she is moved a litter plant of place in any hallway and she knows by heart the feverish routine of each teacher. She is also a symbol in that community; everyone knows her there and she boasts of having held babies who, now men, arrive in the morning to leave her own children in the classroom and look at her with the same tenderness of her childhood years.
Before being a teacher, she was a nurse at the Nuestra Señora de Loreto clinic. "I have always said that they are similar professions; because the nurse takes care of the patient's body but the teacher models the soul and heals it. And it is even curious, but when I started teaching here, in 1965, I found children in the classrooms that I had helped to be born."
She speaks softly, quietly, and calmly; but in her voice, the determination of a strong-minded woman is declared. Her eyes shine with pride for her two daughters, Gisela and Gladys; and almost a tear escapes when we talk about that great love that she feels for every bit of that school.
She was her principal for 30 years, the results in each school year are an important part of her own life's work. "People say that we older adults get fussy and it's not true. What happens is that we worry that things are not done well because we have seen a lot in this life.
"The school has had stages, which is not this, I can assure you a journalist, but there have been other stages where people have not worked with enough love and the children feel that. It hurts one because this place is my second home, sometimes you can't even explain my feelings, but this is also my family."
María Elena was delegated to the Provincial Assembly of People's Power and in it, she was president of the commission for attention to the services; She is also a member of the Association of Pedagogues of Cuba and for a time, she led its destinies in Las Tunas; She also cared for retirees and encouraged many to do what she herself did, return.
Knowing her is a privilege and knowing her still in the classrooms is a luxury of education. I look into her eyes and I am fortunate to say then what many of her disciples have said for so long: thank you.