With the statement of a student from the People's Republic of the Congo, the 6th Friends of the Revolution National Meeting concluded, which held virtual sessions for two days, due to the epidemiological situation generated by the COVID-19.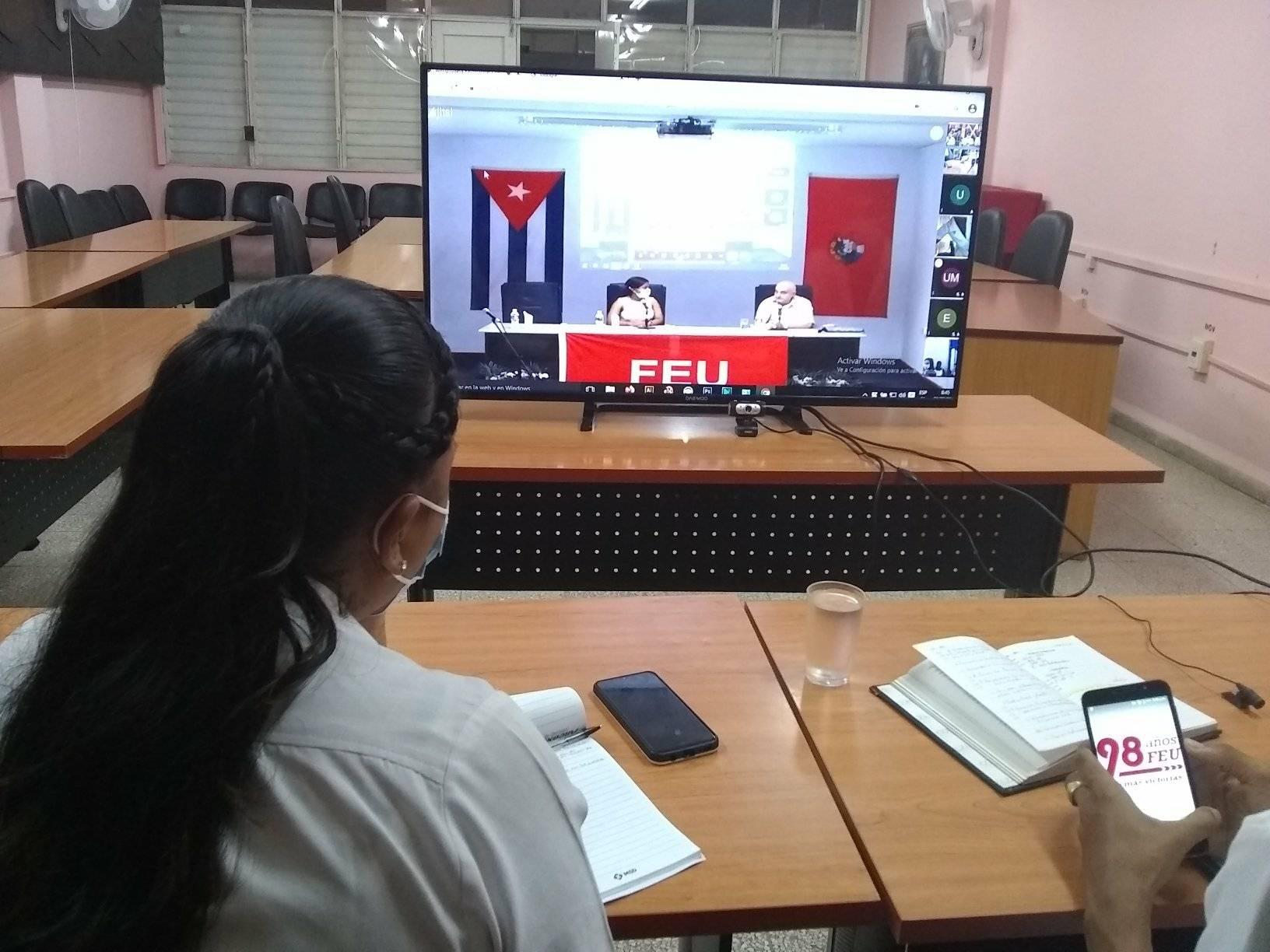 Las Tunas, Cuba.- The event -which had as its central theme "The anti-imperialist struggle, solidarity and unity: towards the end of neoliberalism"- constituted an opportunity to strengthen the bonds of friendship and solidarity between peoples. On this occasion, it was carried out by university students of other nationalities, who thank Cuba and Fidel Castro for their training.
Among the issues discussed were the unity of the student movement for a public, free, and quality education; the Federation of University Students (FEU) towards its centenary, the role of the youth in the fight for world peace, as well as the anti-imperialist and solidarity thought of Fidel Castro Ruz in the search for the unity of the peoples.
In a noble gesture, the students of other nationalities ratified their support for Cuba, an altruistic country that shares what it has. Qosaid Mahdi, a fourth-year medical student from Palestine, said that he found here the possibility of fulfilling his dream of being a doctor, something that he could not achieve in his country. Likewise, he expressed his gratitude to the Commander-in-Chief, the promoter of this great work of fraternity.
According to the institutional profile of the Las Tunas University of Medical Sciences, José Ángel Fernández Castañeda, national president of the FEU, highlighted the role of the student organization in all the processes of the Revolution throughout history.
In his speech, he thanked the delegates for their participation and the different speeches, in addition to convening the next edition of a meeting that fuels revolutionary and internationalist values.