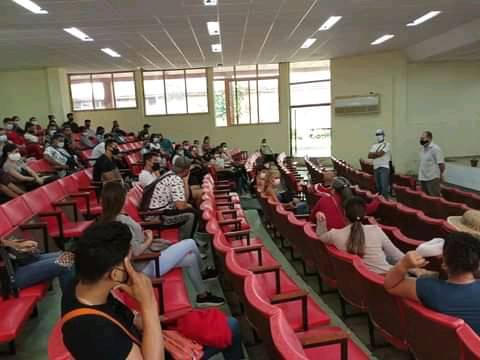 With the visit on July 22 to the Municipal University Center (CUM) of "Jesús Menéndez" ended the calendar of meetings called by the highest management of the University of Las Tunas and the University Student Federation (FEU) to exchange with future professionals in the eight municipalities of the province.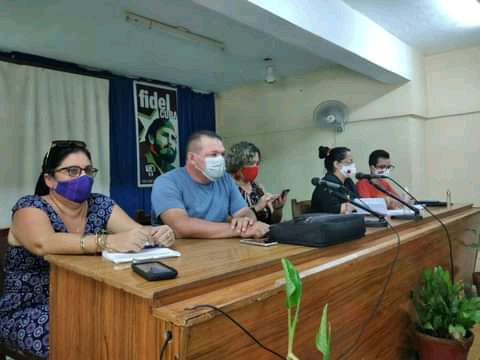 Las Tunas, Cuba.- "These meetings were convened to give indications about the closing of the period, foster a space for debate on the current context, and evaluating the functioning of the alternative structures of the FEU," Dayron Martínez Rodríguez, president of the student organization, announced.
"We were able to directly corroborate in each territory the real situation of the alternative structures of the FEU. After so long, it was possible to talk to our students and learn about their concerns. The youth committed to participate in the impact tasks demanded by the territory," the leader alleged.
"The students learned about the progress of the course, how it has advanced, and what is planned for its continuity; in this sense, the approaches focused around access to the undergraduate platform, specificities with some subjects and professors, and access to technologies," Martínez Rodríguez reported.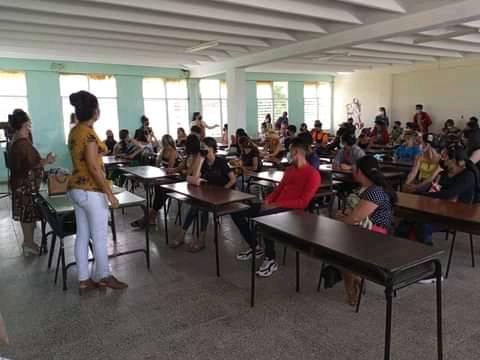 The current context of the nation, the events of July 11, the fake news, the campaign that is brewing 90 miles away were among the topics; as well as a call was made to the youth to deny, to confront with truths and solid arguments what really happens in Cuba. "The conviction was defended that never accessing violence is the solution, nor mistreating anyone, and less aggression against our compatriots. The dialogues were sincere, transparent, current, critical, but also reaffirming and very committed," the president of the FEU affirmed.
In Dayron's opinion: "Despite the epidemiological situation in the country, and the province, in particular, we must continue to promote this type of exchange. Face-to-face work is very important, to look into the eyes of the students is to take a look at the soul, and give personalized attention without using screens."