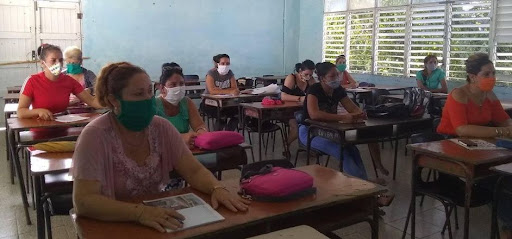 The Municipal University Center (CUM) of "Jesús Menéndez," in the north of the province of Las Tunas, takes the first steps to implement a methodology that strengthens food systems at the scale of popular councils (CP), to promote self-sufficiency and local development.
Las Tunas, Cuba.- For this, and among the fundamental phases, a computer tool has been designed that automates the process of qualification and quantification of the self-sufficiency gap in each popular council, as Dr. Aramís Rivas Diéguez, director of the campus, reported through the Citizen Portal of that municipality.
A meticulous study of the gap, the analysis of the strategy, and the design of actions and projects for mitigating the components that condition the said self-sufficiency gap, stand out among the actions of the strategy that bets on the productive linkage.
Rivas Diéguez also explained that this initiative will be linked to undergraduate students of the fourth and fifth years of the career of Engineering in Agronomy of the Jesús Menéndez CUM and those enrolled in the Local Agricultural Innovation System (SIAL) postgraduate specialty, with exits to topics of diploma and final work in both courses.
The design of this methodology has contributed to the emergence and consolidation of the concept of "territorialization of agri-food production," whose implementation generates evidence and learning for its application in other dimensions of municipal development.
The work sustained for more than 15 years has made the University Center of "Jesús Menéndez" a strategic ally of integral local development, which is reflected in the design of a self-assessment tool that allows to diagnose and systematize experiences, as a protagonist in the management of science, technology, and innovation at the local level.
The materialization of this strategy responds to the pillars of Government management based on the computerization of processes, social communication, and the application of science and innovation; in this case, with the full support of the University Center as the structure of the Higher Education at the local level.