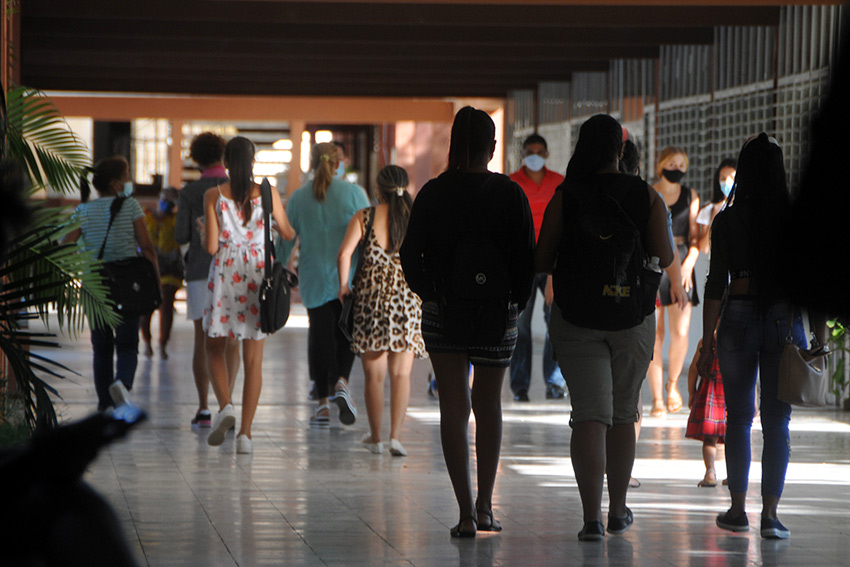 With the resumption of teaching activities, on September 5, the University of Las Tunas (ULT) continues the 2022 academic year, which began in February.
Las Tunas, Cuba.- Previously, in the educational institution, the Methodological Concentrate related to the improvement of Cuban Higher Education and the preparation of optimal conditions was carried out, while the student residences were prepared to receive residential scholars.
The rector, Doctor of Sciences Yoenia Barbán Sarduy, explained that at the end of this first cycle of classes, they will give way to the second period that will conclude in February.
The students in the final year of each must carry out exercises for the culmination of studies next December, to graduate in January 2023 and join the working life, she pointed out.
The current stage, she said, is developed in the face-to-face mode, which seeks to reinforce the comprehensive training of students and better development of the teaching-learning process.
For the Higher Education Center, the priorities in this period are the continuous improvement of the future graduates, optimal management of the human capital, attention to communities in a situation of vulnerability, support and advice to local development projects, and links with the business sector.
The University of Las Tunas is an essential institution in the planning of territorial development; during its more than two decades of work, it has contributed thousands of professionals from the Social, Technical, Humanistic, and Pedagogical Sciences.