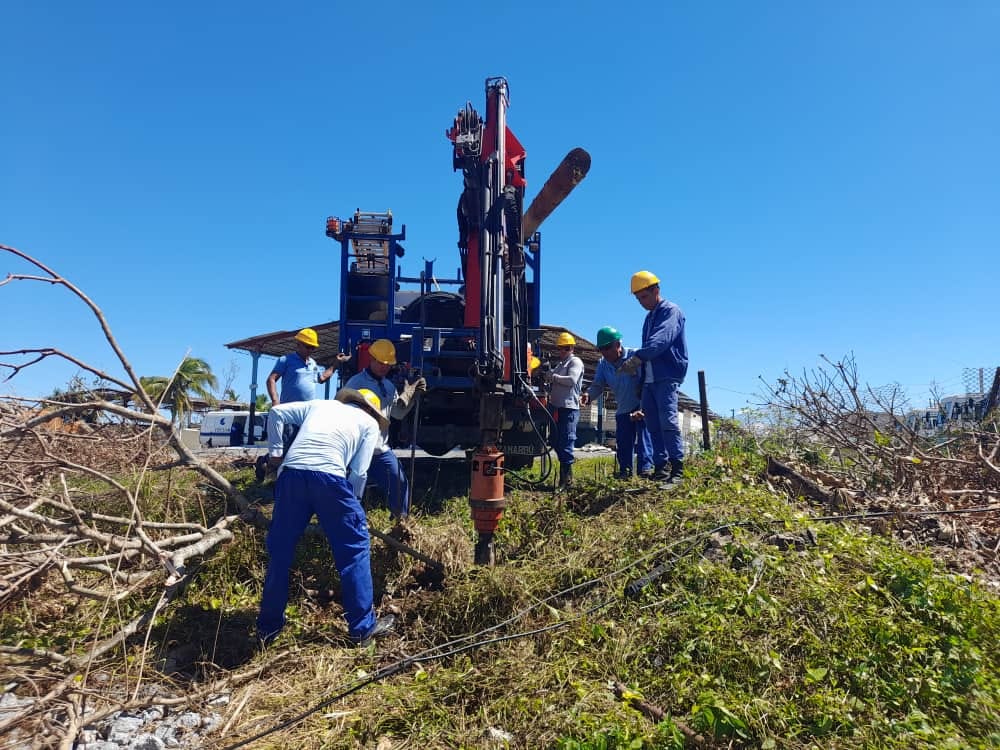 Hurricane Ian left among its harmful effects, considerable breakdowns at the outer plant of telecommunications in Cuba. Fallen poles and total interruption of the telephone service convened the support of the Las Tunas Division of the Cuba Telecommunications Company (ETECSA) in the westernmost region of the country.
Las Tunas, Cuba.- "We are in Consolación del Sur, working practically restless to reactivate the services in the shortest possible time. The work to be executed is a bit difficult, but we will succeed," Ricardo Aguilera Pupo, head of the brigade, said.
The friendly arms of the Workers from ETECSA Las Tunas went to the province of Pinar del Río, severely damaged. All the inhabitants opted for collective effort in the recovery work.
Aguilera Pupo also highlighted the support of the locals. "The people give us what they can. They have been offered to attend to us, wash our uniforms, and bring us coffee, and water... during days that are very intense for liners and repairers. We have always been a team together with the inhabitants, so everything is going well."
"This territory was destroyed by the hurricane. Almost the entire outer plant was damaged on our arrival. We realized that the task will be very hard. For the immediate restoration of these services, the work must be constant; we barely rest, and focus on the effective progress, through teamwork," Roberto Eliades Bermúdez, a repairing-installer technician, said.
The strength of a country goes with them every day to achieve the vitality in telecommunications to return.