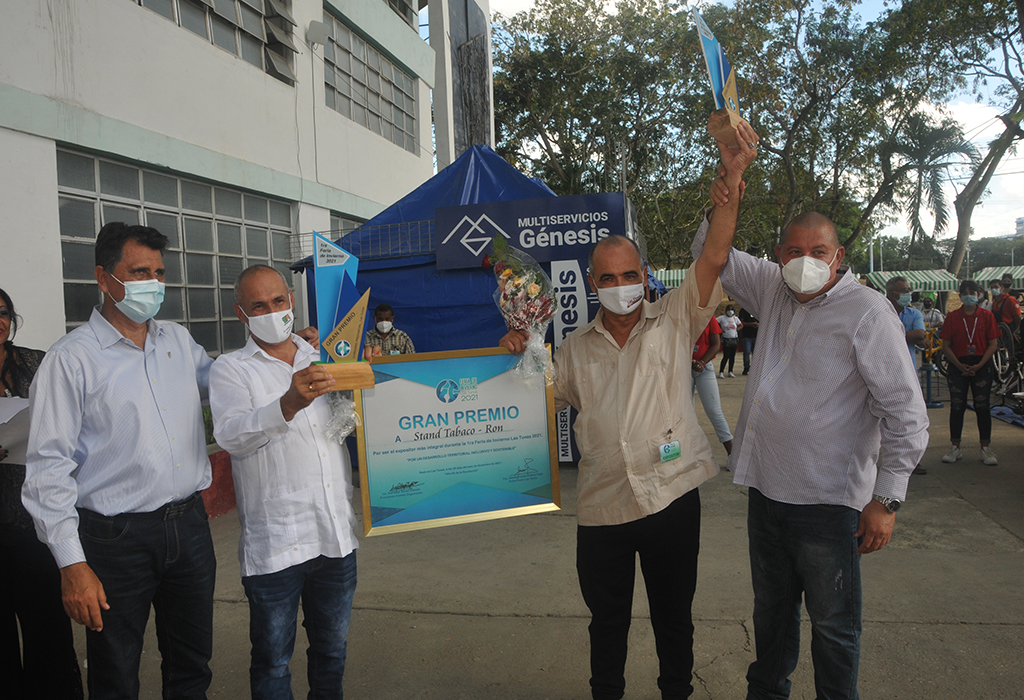 The first Las Tunas Winter Fair concluded its exhibition segment last Saturday, confirming the value of the existence of spaces for dialogue between the different economic actors of this eastern Cuban province. At the same time, the 11th Business Round was held.
Las Tunas, Cuba.- Some 92 state or private companies participated, along with accredited institutions; and a total of 419 letters of intent were signed, and what is more important: 42 contracts were concluded. State and private entrepreneurs told 26 about the new businesses or possibilities of these that they could do, precisely because they had the opportunity to see each other.
Hilda Santiesteban López, director of the Holguín-Las Tunas Delegation of the Chamber of Commerce of the Republic of Cuba, noted that, although it is not the first time that businessmen meet here at a fair event, an appointment of this size is unprecedented.
"There has been a confluence of all the actors in the Cuban economy," she said. "Today, in new conditions and with a flexibility of social objects in companies, of options that can be made with the non-state sector, melting in such a way the business environment of the province that is, in turn, articulated with the country."
Santiesteban López praised the value of the conferences and workshops held during the Business Round; as well as the launching of new products on behalf of the Paco Cabrera (METUNAS) Metal Structures Company and the University of Las Tunas, without forgetting the cocktails and the Culinary Association competitions. "Those contests enriched the provision of services, which can be both for tourists and the population," she said.
"We are in a different moment of growth, and this Business Round and Winter Fair are marking a before and after," she concluded.
On Saturday, the prizes awarded by the Organizing Committee were announced. The best stand was awarded to the group presented by the Tobacco Collection, Benefit, and Twisting Company and the Tecnoazúcar base business unit. While the award for the contribution to territorial development went to the municipality of Jobabo and the business management award to METUNAS. Las Tunas Integral Agricultural Company won the laurel for the best communication, and the Barbarito Diez Music And Entertainment Company was the most popular.
But this Winter Fair would not have completed its success without the direct sale to the public of the merchandise on display. This requirement, which was a challenge for its participants, set a positive precedent for the 2022 edition. For an economy struggling to emerge from the recession, it was very important to connect with consumers. The forum ended Sunday with the second day of direct sales to the population.