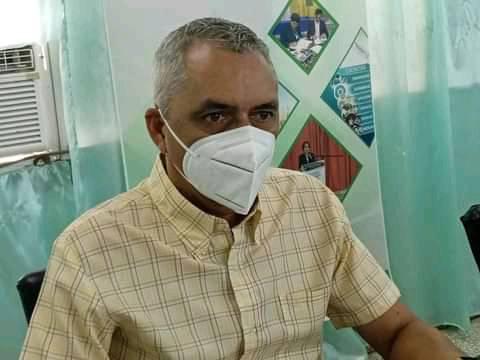 Las Tunas - The Provincial Commission for Higher Education Admission held, this November 3, a meeting with agencies of the territory to address issues related to the possible ways of access of its workers and to present the plan of places approved in the modalities of Non-Regular Course and Distance Education.
The executive secretary of the Provincial Entrance Commission, Manuel Guerrero Batista, alleged that this is a numerous plan with representation in the different groups of majors. "Of the 2,059 places approved for the Non-Regular Course, 1,067 are destined for prioritized agencies, mostly linked to food production and services; and another 992 for the free Non-Regular Course. This gives the possibility not only to workers, but to anyone interested in entering the University. We are also offering 80 capacities for Distance Education in the careers of Law, Accounting and Socio-cultural Management for Development", informed the executive.
Guerrero Batista explained that between November 9 and 16, enrollment will take place for those candidates approved in the lists of organizations, while those who opt for the free Non-Regular Course must register from November 16 to 26, both processes in the faculties and municipal university centers, depending on the place of residence.
During the meeting it was clarified that if there are more applicants than places, in the case of the free Non-Regular Course , the selection criteria will be applied on Saturday, December 11, and it will be in the week of January 21 to 26, 2022 when the awarded majors will be published. Applicants who, after the selection criteria are left out of the capacities, may apply for vacancies not occupied by the prioritized agencies or wait for the next admission process.