Details

Written by

Iris Hernández Rodríguez

Hits: 3021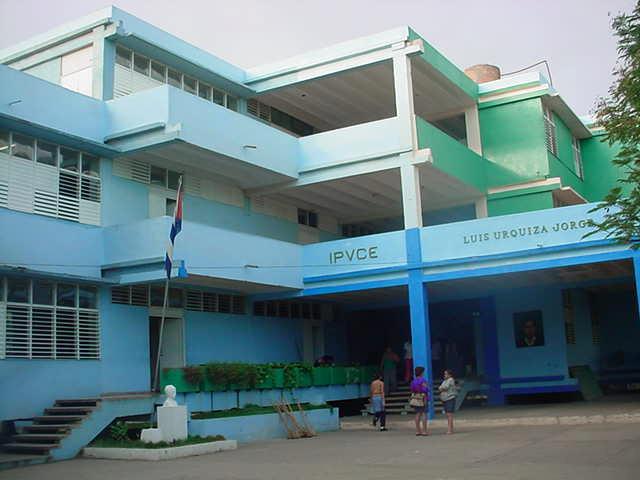 The Luis Urquiza Jorge Vocational Pre-university Institute of Exact Sciences (IPVCE), in Las Tunas, is currently giving the final touches to resume the 2019-2020 school year from Tuesday, September 1.
Details

Written by

Indira Pileta Rodríguez / ACN

Hits: 2131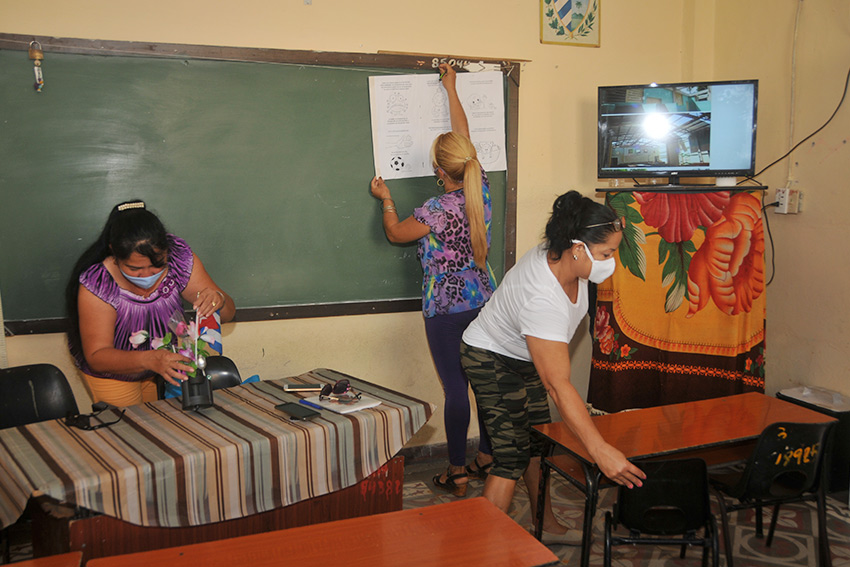 On September 1st, more than 83 thousand students from Las Tunas will return to classrooms, to resume the 2019-2020 school year, a stage marked by compliance with hygienic-sanitary measures in the confrontation with the COVID-19.
Details

Written by

Elena Diego Parra

Hits: 2201
The actions of the educational sector in the province to ensure the resuming and completion of the 2019-2020 academic year, as well as to prepare for the next school term, were checked by a work team from the Ministry of Education, headed by the Vice-minister Eugenio González Pérez.
Details

Written by

Yuset Puig Pupo

Hits: 2768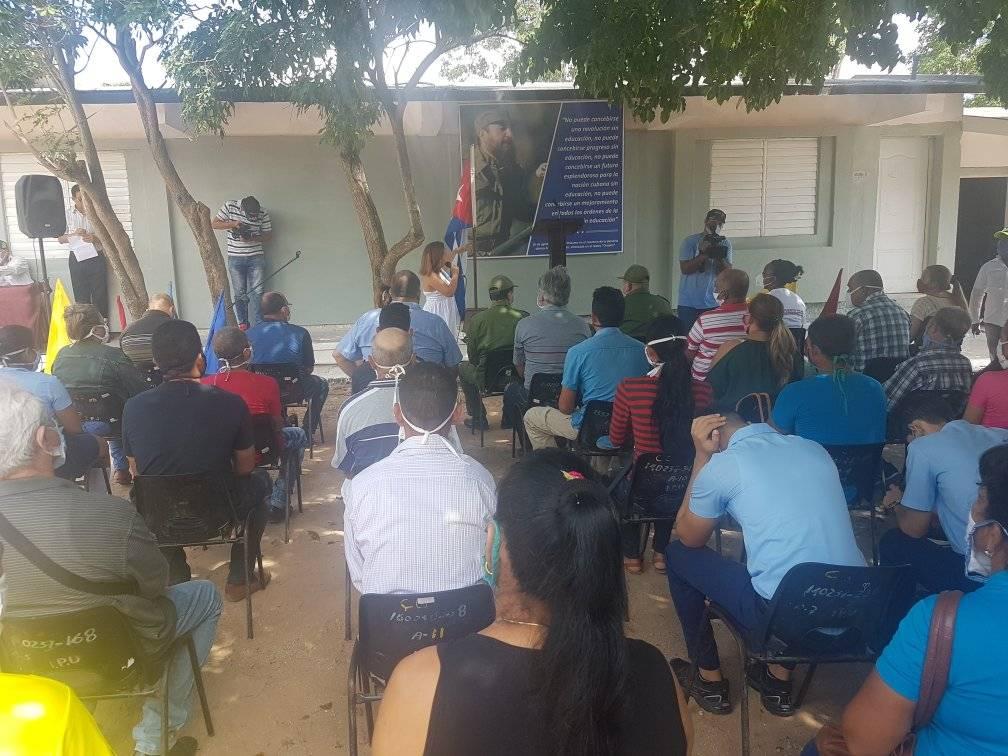 Thanks to an investment process that included the comprehensive rehabilitation of the center and the expansion of four classrooms and a room for teachers, the Calixto García Íñiguez urban pre-university institute (IPU), in the municipality of Puerto Padre, now exhibits optimal conditions for the resuming of the school year.
Details

Written by

Elena Diego Parra

Hits: 2923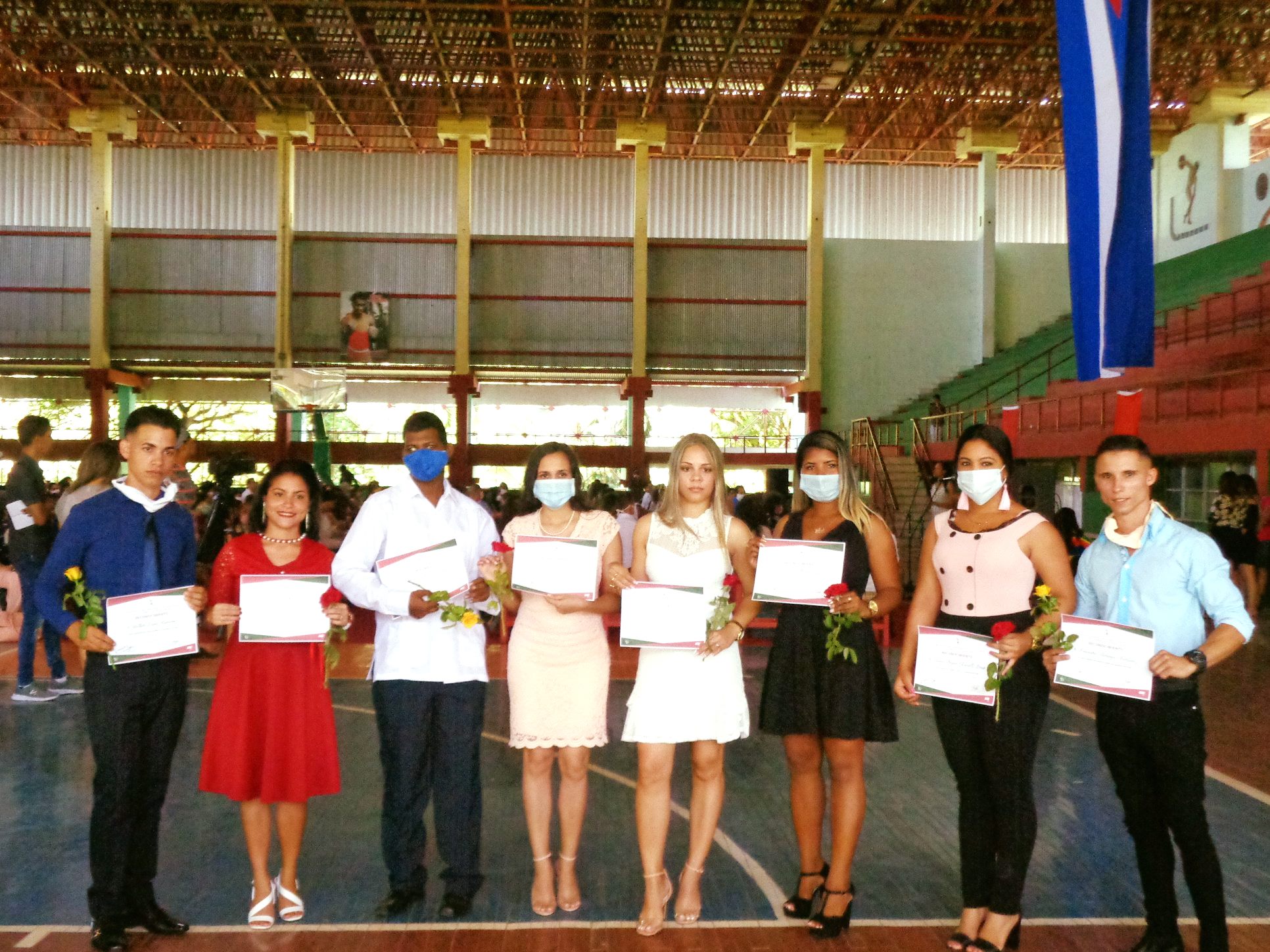 With the delivery of degrees from the faculties of Social and Humanistic Sciences and Education Sciences of the University of Las Tunas (ULT), the graduation cycle of Higher Education in the province concluded on Monday.