Details

Written by

Iris Hernández Rodríguez

Hits: 1105
The shocking chronicle, "Buena suerte, Ricardo" (Good luck, Ricardo), written from the sensitivity and empathy of the gaze of Zucel de la Peña Mora, deserved the Prize of that genre in the Written Press category of the 26 de Julio National Journalism Contest 2021, as announced by the Jury of the Union of Cuban Journalists (UPEC) this Tuesday through videoconference.
Details

Written by

Danielle Laurencio Gómez / ACN

Hits: 430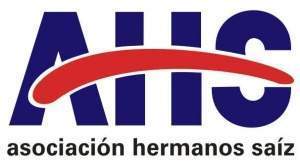 The Hermanos Saíz Association (AHS) in Las Tunas makes an x-ray of their work to provide solutions and initiatives that enhance the work of the young artistic avant-garde of the territory, actions that are motivated by the 35th anniversary of the organization.
Details

Written by

Yelaine Martínez Herrera

Hits: 1276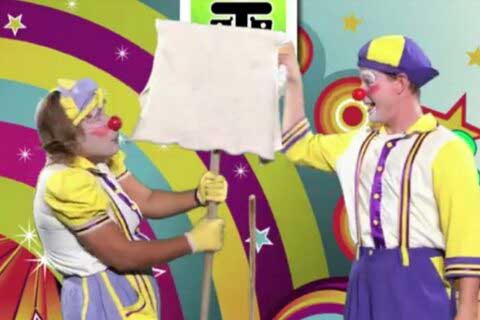 Maylan Colomé Pérez and José Ramón Moreno Zaldívar are two young actors from Los Zahoríes Puppet Theater who, besides their love for the art of the stage, share a marriage and a son named Matías.
Details

Written by

Yelaine Martínez Herrera

Hits: 1315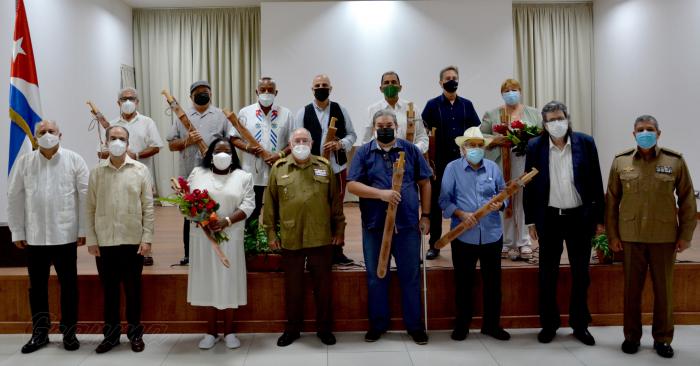 Two renowned personalities from Las Tunas recently received the Replica of the Machete Mambí of the Generalissimo Máximo Gómez, which was delivered to a group of writers, artists, journalists, and cultural and informational institutions, who constitute true examples of Cuban intellectual work committed to their people, their work, and the Revolution.
Details

Written by

Yelaine Martínez Herrera

Hits: 1219
Once the information phase for the eastern territories was declared due to the proximity of Hurricane Elsa, the protocols established for these cases in the province's network of museums were quickly activated, Vicente Ignacio Álvarez Morell, a specialist from the Office of Monuments and Historic Sites of the Provincial Center of Cultural Heritage, says.