Details

Written by

Naily Barrientos Matos

Hits: 3975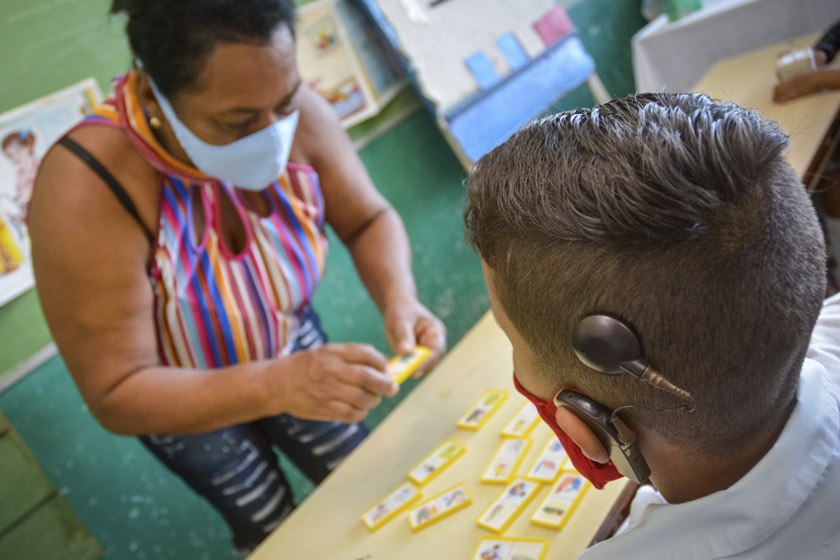 Special Education staff in Las Tunas, and Cuba, work with the patience of those who cultivate and wait for the necessary time to see the fruit of their action.
Details

Written by

Naily Barrientos Matos Photo: Reynaldo López Peña

Hits: 2922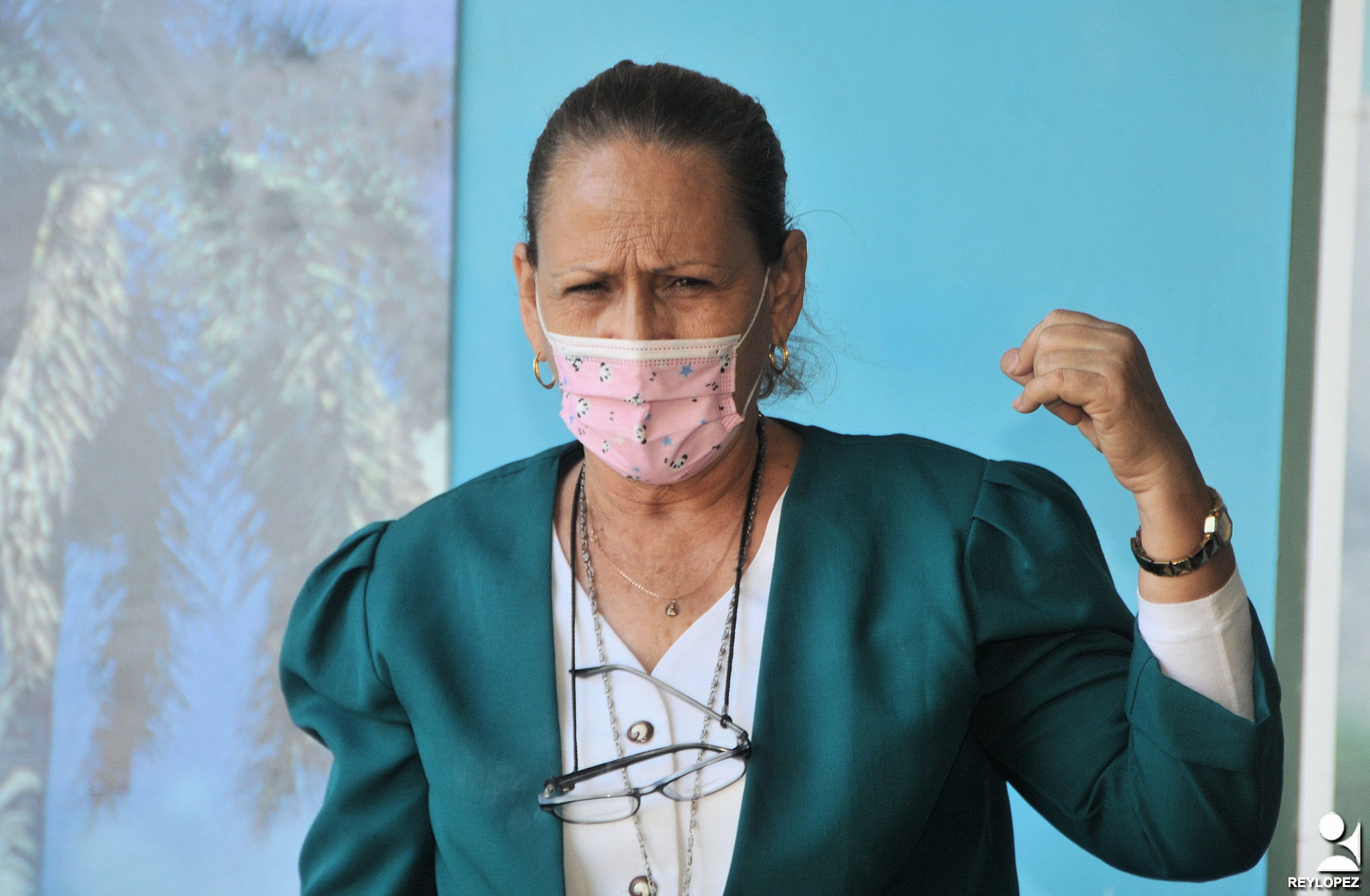 This December 2022, Maribel Vázquez Hidalgo has already accumulated more than five decades of teaching. Each calendar weighs on her entire being, the effects of an illness and of what she jokingly calls "sefuela", that is to say, according to her own words, "youth is gone"; however, in the classroom she is incombustible and happy. This last word enjoys here all its fullness and rightness: "I've had a wonderful time in this profession," she says at some point in the dialogue, which is exquisite and full of wisdom; a brief journey through the fruitful life of someone who at 16 years of age stepped into a classroom, as a teacher, for the first time.
Details

Written by

Dinnara Pérez Lalana / Journalism Student

Hits: 2479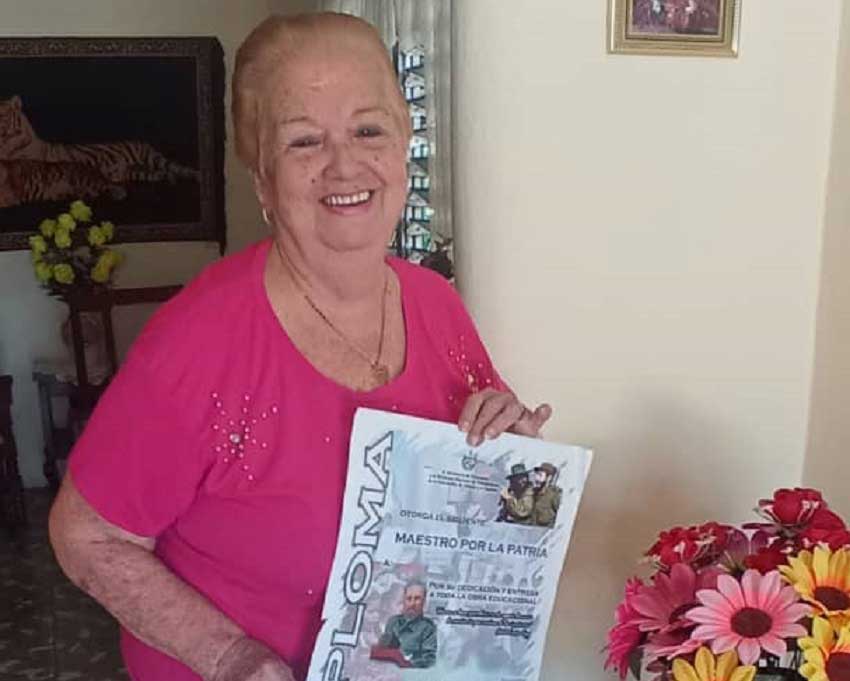 Elena Margarita Valdés Estévez is one of those people who has left her mark on the soul of many. A brilliant teacher, who has served as an inspiration for several generations to thousands of students. The art of teaching has led her to change lives with the right mix of chalk, love, and challenges.
Details

Written by

Dayana Menzoney and Yuset Puig Photos: Reynaldo López Peña

Hits: 2345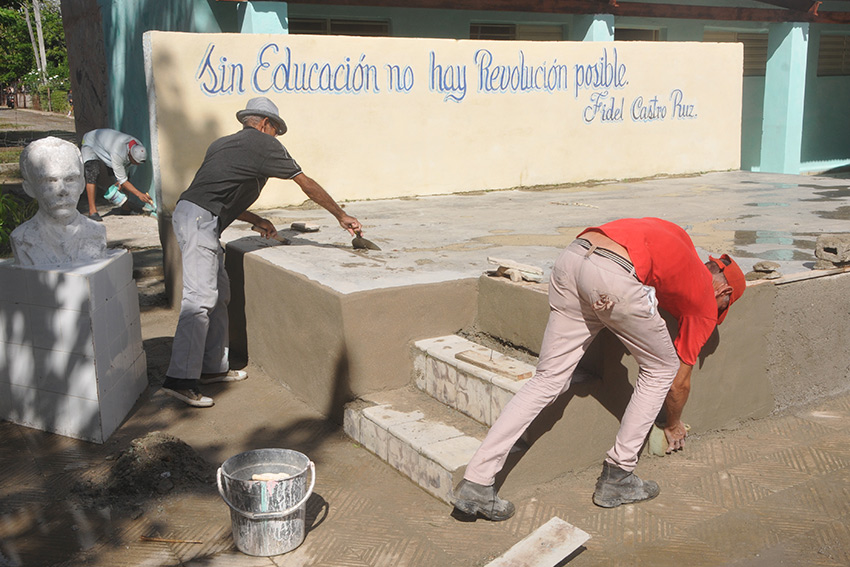 The educational sector is one of the many that are benefiting the municipality of Manatí with the constructive works that are being carried out in salute to the Revolutionary Triumph.
Details

Written by

Naily Barrientos Matos Photos: Courtesy of the interviewee

Hits: 2222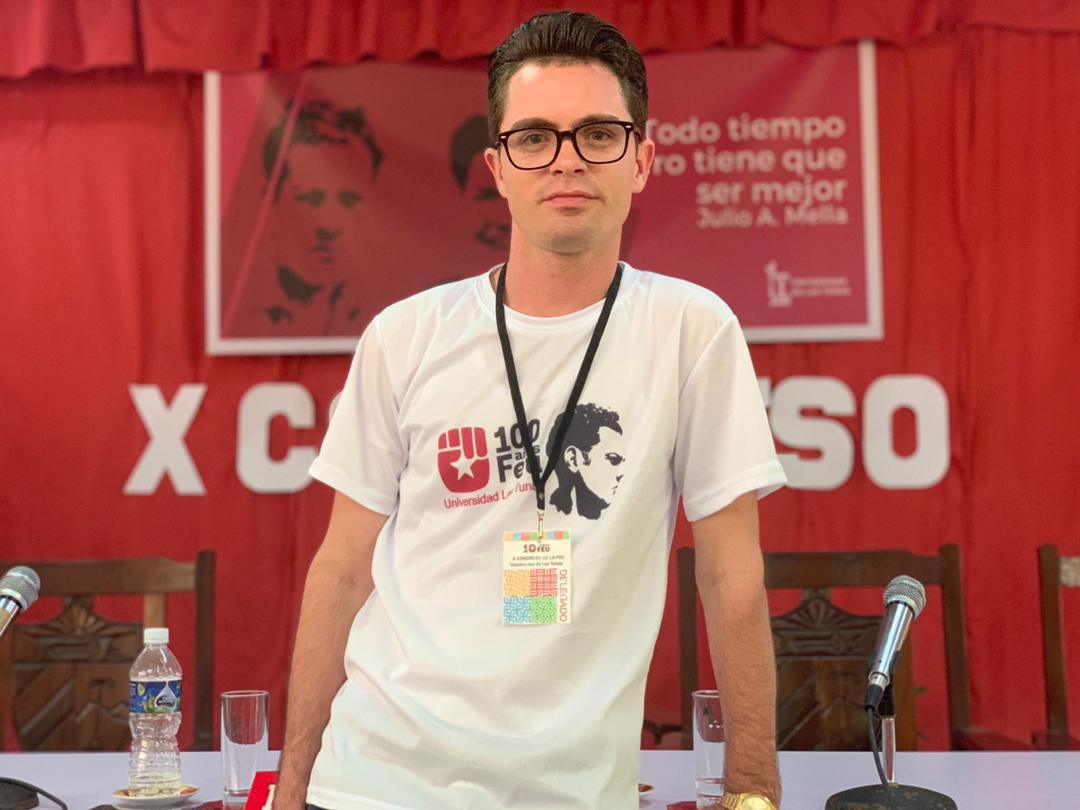 Oven, forge... that has been the years of study in Higher Education and, in particular, the University Student Federation (FEU) for Dayron Martínez Rodríguez. When, in 2019, he assumed the leadership of the organization in the local Alma Mater, he possessed "a vision, never a total dimension" of what it would mean to work at the head of the entity founded by Julio Antonio Mella, in the distant 1922.